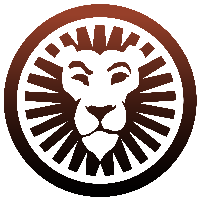 Customer Experience Advisor - Dutch Market
DESCRIPTION
LeoVegas is where the lions play…and work! A fun, agile and fast paced environment connecting 1000+ LeoVegas employees with over 60,000 worldwide employees of MGM Resorts International, as our two leading forces come together. We're culture focused, so if you're an innovator, initiator and a team player, give us a roar and join the LeoVegas pride - WINNER of the iGaming Idol 2022 - Employer of the year award!
Let's create the world's greatest iGaming experience!
LeoVegas' scale-up culture sets a tone of courage and capacity to act. Employees are encouraged to not only say what they think, but also to do the job that is needed - "to make it happen".
LeoVegas does not believe in hierarchical structures, but instead that every individual employee plays an important role in the company. We trust that you thrive in these environments.
Due to our continued growth, we're now looking for a Customer Experience Advisor to join our high performing team.
If you are looking for an overseas adventure where personal growth meets an outdoor island lifestyle, we think we have just the challenge for you. Maybe you'll stay with us in Malta for many years or maybe not. Instead, maybe you'll explore other opportunities within the LeoVegas group companies throughout our locations across Europe. We believe we have something for everyone as long as you show us what you're made of. We'll have your back if you have ours - we are Team Leo!
On a day-to-day basis, working as a Customer Experience Advisor means having close contact with our valued customers via phone, email and live chat. Sometimes all at the same time, other times more focused. You will also build bridges internally, working closely with our Payments, Fraud, CRM and Tech teams - whatever it takes to make sure we have truly satisfied customers. In addition, this function is aimed at a future licensed offering/ subject to obtaining a Dutch License.
"But I have never worked in customer service before" - We've got your back! We offer extensive training programmes to all new starters to give you the best possible start.
"I don't know the first thing about iGaming" - That's okay, most people who join us don't. We will teach you everything there is to know, but it helps if you have a curious mindset.
"I don't have anywhere to stay in Malta" - We understand that moving away from home is a big deal. That's why we offer you a relocation package and an apartment to stay in during your first weeks. Plus we'll help you with finding your permanent accommodation. We are Team Leo after all!
REQUIREMENTS
Your areas of knowledge and expertise:
Language: Supporting the Dutch speaking market means you need to be fluent in both writing and speaking in Dutch.
Our company language is English. We have employees from over 50 nationalities working with us, so English is spoken in many accents so there's no need to be self-conscious!
Experience: You have worked in some type of customer facing role, maybe within customer support, but it could also be in a restaurant, café or store.
The nature of our business is high paced, so we hope you enjoy working efficiently and can power through during challenging times.
Flexibility: Customer Experience Advisors at LeoVegas work on a shift schedule that is set well in advance, but certain flexibility is necessary,
ARE YOU THE PERFECT CANDIDATE?
Top countries with Dutch jobs:
Top cities with Dutch jobs: