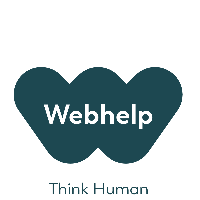 Customer Service for Fashion Brand with Croatian or Serbian
DESCRIPTION
WebHelp is an International Group, that manages outsourced IT and sales services, bringing together world-class resources and expertise to help create valuable relationships between our clients, their customers, and their employees.
Customer Service for Fashion Brand with Croatian or Serbian
Are you a motivated individual, with a passion for helping people and providing the best support to customers? Then apply TODAY!
For our client, a famous fashion brand, we are now looking for Customer service agents in Prague. Some of your responsibilities will include dealing with orders, refunds, and basic information about products or shipping, based on the needs of our clients. This is a great opportunity for a young ambitious professional and you will be the first to grasp the newest fashion trends that will give you great insights into the industry.
What you will do in this role:
Answering inquiries about e-shop products, their delivery, payments for goods, etc.
Resolving the return or exchange of goods
Providing information about the gift card, its benefits, and usage
Troubleshooting personal accounts users
Checking payment transactions
Customer line is open daily
REQUIREMENTS
Native Croatian or Serbian speaker
Advanced level of English language
Experience as a sales assistant in a fashion retail store or experience from a similar position in the customer service center
Very good communication skills and customer orientation
Multitasking, stress resistance
ARE YOU THE PERFECT CANDIDATE?
Top countries with English jobs:
Top cities with English jobs: