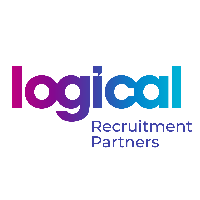 Czech Customer Service (Technology)
DESCRIPTION
A great opportunity to work for a large technology brand located in Athens Greece. You will have the opportunity to represent a globally recognised brand that specialises in hardware, software, and online services for technology brands. You will be joining a great vibrant team that have fun inside and outside the office.
This role will be a customer service advisor speaking to customers looking to book reservations and other travelling products and services.
To apply for this role, you will need to be a minimum C1 Czech and a minimum B2 English speaker.
What's in it for you?
On top of a locally competitive salary of €1045 paid 14 times per year (double salary in December and June) €140 monthly bonus they offer an amazing relocation package:
Airport pick-up
Free flight to Athens
Two weeks of free accommodation in a hotel
Private health insurance (starting the day you sign your contract)
Assistance with registration at the tax office, getting phone number, opening bank account
Option to work remotely (Home office) after the training!
Opportunities to grow and evolve within the organization
What will you do?
Pro-active communication with partners in your region by telephone and by internal messaging to assist with the development of the business
Responsible for a portfolio of partners where you are the first point of contact, answering questions and following up when needed
Responsible for maintaining a stable relationship with the accommodation partners (i.e. frequent performance calls and contact to ensure they offer the customers the best availability and competitive pricing)
Help identify new potential partner leads and pass these leads on for further follow-up
Responsible for taking Customer Service escalations that relate to their managed portfolio and solving these in the most efficient manner for the business, partner, and customer
ARE YOU THE PERFECT CANDIDATE?
Top countries with Czech jobs:
Top cities with Czech jobs: