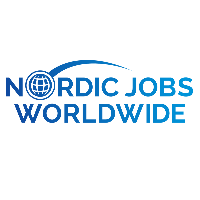 Dutch-speaking Content Moderator in Barcelona
DESCRIPTION
Work as a Dutch-speaking Content Moderator in beautiful Barcelona!
Do you love social media? Then we might have the perfect job opportunity for you!
Our client is a leading customer experience multinational with over 82,000 professionals in 44 countries all over the globe, their #OneTeam designs and delivers flexible solutions in 60 different languages that make a difference to the customers of many of the world's most respected brands.
Creativity, excellence, and respect are the values that guide their work.
Responsibilities
Wil je meehelpen om social media veiliger te maken?
If you said yes to the question above and you are a person with a keen eye for detail, whom is aware of current events and enjoys being a team player, we have the right job for you!
As a Content Moderator, you will be in charge of filtering the content of a popular social media platform. Screening and monitoring the platform for abusive, violent, or other inappropriate content and ensuring a safe experience for its users and communities. Applicants should keep in mind that the content will in some cases contain strong and sensitive content.
REQUIREMENTS
Requirements
Dutch native and advanced English

Good technical PC skills

Goal-oriented work approach

Awareness for current cultural, political and social events

Affinity with social media platforms

Experience within content moderation, customer service or other contact center environments will be valued. 

Availability to work from the office and from home (within 100km from the office)

Obligatory studies finished: According to the legislation in Spain, a Document to prove it will be MANDATORY to be able to hire you. Meaning Obligatory studies as ESO or High School. Any higher studies title will be an added value.
ARE YOU THE PERFECT CANDIDATE?
Top countries with Dutch jobs:
Top cities with Dutch jobs: