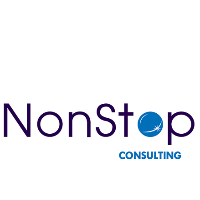 English Language Recruiter - Bucharest
DESCRIPTION
Want an international working environment where you are trained to succeed?
English Language Recruiter - Bucharest
NonStop Consulting, one of the fastest growing recruitment firms, has an equal passion for connecting top talent with top employers as it has for training and developing top talent for itself.
Comprising a diverse range of nationalities, cultures and personal backgrounds, we have created a highly rewarding, genuinely meritocratic working environment where every employee knows they are part of something special and all are supported on their personal journeys to find success.
What is the Role?
The role of Trainee Recruitment Consultant is essentially about growing your own business, speaking to international businesses every day and determining their recruitment needs. It will be up to you to then go out to the market and find the right talent for your clients needs. If you are someone who likes to be rewarded for their hard work then this is the job for you. You will take home a large share of the profits that you bring into the business.
What we offer:
Award-winning training programmeyou will be given all of the necessary training and support in order to kick-start your recruitment career.
Genuine meritocracy-Get promoted based on your own hard work and effort with our transparent, meritocratic career path. All of our Directors and Managers started their NonStop journey as trainees.
Uncapped Commission Structure - The sky is the limit in terms of what you can earn, with our above industry norm structure.
International Offices - Possibility to visit many European cities with our various business hubs. 26 different nationalities in NonStop.
What are we looking for?
Highly motivated, resilient and driven people
Strong communication skills
Ability and willingness to learn
Commercial mind-set
Fluent English
Apply now to have a discussion with one of our team members at NonStop who can give you more information on this offer.
ARE YOU THE PERFECT CANDIDATE?
Top countries with English jobs:
Top cities with English jobs: