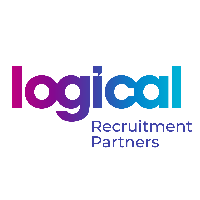 English Speaking Back Office Fraud Analyst
DESCRIPTION
English Speaking fraud analyst required for a major social media company in Lisbon.
This role is for anyone looking to further their career in a fraud related environment. It is also a back-office position, no customer service or content review.
You must already be in Lisbon and available to start at the end of July with either an EU passport or full work permit for Portugal.
We cannot accept candidates with the Manifestation of Interest or just Nif and Nis numbers.
What you will get
€1340 per month x14
€6.73 in food per day -worth €167 per month
Free transport to and from the office
Healthcare from day 1
​​​​​​​Monday - Friday 8-5 fixed
Full time, 40 hour per week contract
Roles and Responsibilities
Analysis of cases generated by an internal monitoring software to detect Money Laundering and / or Terrorism Financing activities
reviews on Clients accounts
Gathering and documenting Clients related intelligence
Making recommendations based on research results
Reporting and escalating possible suspicious behaviour to the relevant department
Ensuring highest quality levels
Cooperation with Bank's departments involved
Experience Required
Previous experience in Transaction Monitoring and Anti Money Laundering department
High analytical skills
Detail oriented
Excellent verbal and written communication skills
Proficiency in Microsoft Office package (with emphasis on Excel)
Fluency in English (both verbal and written) to make recommendations based on gathered evidence
If you have experience in finance or in a fraud related position and feel as though this is a new and exciting career for yourself, please get in touch today with your CV for an immediate interview.
ARE YOU THE PERFECT CANDIDATE?
Top countries with English jobs:
Top cities with English jobs: