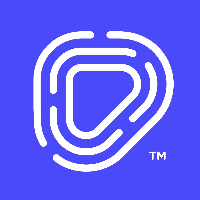 German Customer Advisor for Airline Company
DESCRIPTION
Come and work with us.
Do you want to work with one of the world's leading airlines?
Are you German native or fluent with strong English communication skills?
Looking to make your career in a multicultural environment in the sunny and happy Portugal?
So we have the perfect opportunity for you!
Our client is an International flying company where flying means a true pleasure.
As a customer service specialist in this project, your daily responsibilities will include:
Provide assistance to an international flying company that supports airlines all over the world
Being part of a team specialized in offering support through written and phone communication
Adapt easily to different scenarios and constant updates like aviation demands nowadays
Meet and exceed our service quality goals, compliance regulations and productivity targets
Create amazing experience that people value and we are proud of
Be responsible to follow the direction of management and provide feedback
To succeed in the role, you will need to have:
Native or proficient level of German (C2)
Advanced level of English (at least C1) both verbal and written
Ability to adapt to a challenging software system.
Good communications skills and argumentation, create empathy from the first moment, being able to turn a negative situation into a positive situation
Analytical and problem solving skills with strong attention to detail
Desire to learn and advance, be a curious investigator and problem solver
High-speed internet access and appropriate conditions for remote work
Must hold EU citizenship or valid work permit for Portugal
Be a local candidate or willing to relocate to sunny Portugal
Benefits.
Signing bonus
Relocation package
Competitive wages
Paid professional training
Employee discounts
Private healthcare & dental insurance (after six months of employment)
Growth opportunities through various development programs
Fun and engaging company-wide initiatives, including our EverBetter wellness program
Job stability
Life-long skills and experience
Excellent work culture
Go further with Foundever™
We believe in memorable associate experiences. Here, you can improve your quality of life and grow your career.
Apply today!
ARE YOU THE PERFECT CANDIDATE?
Top countries with German jobs:
Top cities with German jobs: