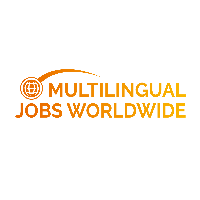 Italian Team Manager for a Luxury Brand
DESCRIPTION
As an Team Manager you will oversee, organise, and coordinate a team of Client Advisors by supervising and monitoring calls, acting as a liaison agent between the CSC Manager and the Client Advisors, ensuring that set objectives are achieved, motivating and coaching people, and handling client complaints when needed. In the absence of the CSC Manager, the Team Manager will take over the management of the team.
REQUIREMENTS
Must be available to work shift patterns (earliest start 8am, latest finish 8pm) as well as weekends (Saturdays & Sundays) and Bank Holidays
Significant management experience in a call centre or service centre environment, ideally within the luxury industry
Advanced MS Excel skills
Experience with forecasting volume and schedule generation
Proven comfort/experience communicating and influencing across job levels with both internal and external partners
Demonstrated ability to deal with ambiguity easily, solve for both service level problems and the challenges of minute-to-minute change
Excellent analytical and quantitative skills
Strong Interpersonal skills and ability to provide feedback in a constructive and professional way
Fluent in written and spoken English
Fluency in Italian
ARE YOU THE PERFECT CANDIDATE?
Top countries with Italian jobs:
Top cities with Italian jobs: