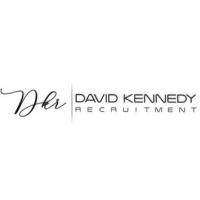 Recruitment Copywriter Administrator
DESCRIPTION
DKR are an elite Recruitment Agency formed in 2018 (HQ) in UK servicing clients across more than 35 unique locations globally offering Multilingual/or Niche recruitment services to some of the worlds largest and most successful businesses. Through sheer growth, the owner is now seeking a strong hands on Administrator who ideally has worked within a Recruitment Agency/Marketing/Digital Agency in the past.
Position: Recruitment Copywriter Administrator
Location: Remote, anywhere in Europe
Employment type: self-employed.
DUTIES AND RESPONSIBILITIES:
Developing/Writing attractive job advertisements (on paid media, social media)
Assisting in reporting – updates for clients – following up on offers – chasing paperwork from candidates – following up on briefs given by clients – arranging appointments for owner – assisting in preparation calls for candidates
Updating/Maintaining interactive dashboard to display live vacancies (i.e experience using Google docs/interactive excel etc.).
REQUIREMENTS
Fluent in English (written/spoken) any other additional language would be seen as an asset
Previous experience within a fast moving Recruitment/Agency/ Destination Selling (Travel Agency) or Real Estate (Writing property ads) or Recruitment (writing job ads etc) related business would be highly desirable
Experience in managing/maintaining CRM systems in the past would be highly desirable
Able to work fully remote (anywhere) (self employed) ability to invoice each month
Able to support during core business hours 8-8 Mon-Fri (GMT)
Proactive, can do attitude, enthusiastic personality, able to read between the lines, someone with a lot of imagination and creativity
Willing to learn new skills, not afraid to put yourself out of your comfort zone
I need you to make my life easier!!!
ARE YOU THE PERFECT CANDIDATE?
Top countries with English jobs:
Top cities with English jobs: