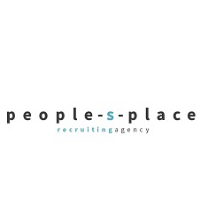 Sales Representative - Dutch
DESCRIPTION
Short Job description
Over 2 billion people use our client's software! Do you want to work in the Stuttgart area for a very hip company in a great international atmosphere? We are looking for a Sales Representative (m/f/d) with Dutch, who would like to work in an international team and in a rapidly growing environment in which no year is like the other!
Detail job description
- Successfully establishing and expanding business relationships with our client's customers via telephone, e-mail and chat
- Taking care of potential clients, consulting the client regarding the SaaS product portfolio, actively selling the best solutions to the B2B clients by listening to the client's current situation and identifying their needs
- Identifying cross and up-sell potentials and distribution of our client's entire product platform
- Being responsible for bid preparation and tracking to ensure that your monthly goals are met
- Working with the Customer Support department to ensure a high level of service satisfaction
REQUIREMENTS
- Bachelor's degree in economics, linguistics, or another relevant field. Any equivalent commercial experience is an alternative
- Dutch on business fluent level (C2), as well as very good English knowledge (C1)
- A few years of experience in sales, ideally with up-selling and cross-selling
- Ideally, experience in the IT environment with SaaS knowledge
- Strong communication skills, positive attitude, willingness to learn, and enjoy working in an international team
ARE YOU THE PERFECT CANDIDATE?
Top countries with Dutch jobs:
Top cities with Dutch jobs: