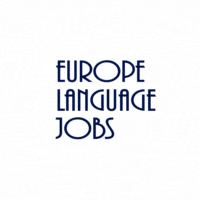 DESCRIPTION
About us
The digital marketing landscape is constantly evolving, where what's in textbooks and presentations today might become outdated tomorrow. With algorithms constantly shifting, digital marketing strategies must always remain adaptable.
Our team is looking for a new leader. Someone with experience, who can guide people and outline winning strategies to maintain our presence on TikTok. The project has been running for two years and is already walking on its own feet, but we are looking for someone who can bring passion and drive to take it even higher, motivating and inspiring new team members.
Europe Language Jobs is a fast-growing job board that is looking to hire someone to help them with the international Marketing Department and assisting with different tasks. We have a very dynamic team and is always open to new ideas and possibilities. Europe Language Jobs currently provides service to candidates and companies throughout Europe, operating in 48 countries and over 33 languages. Don't miss the opportunity to develop new skills in:
TikTok & Instagram
Team Leadership: Lead and manage a team of TikTok content creators. Provide guidance, mentorship, and motivation to achieve performance targets.
Content Strategy: Develop and execute creative content strategies to drive brand awareness, user engagement, and follower growth on TikTok.
Community Engagement: Interact with the TikTok community through comments, messages, and collaborations to build positive relationships and branding.
Content Creation: Oversee and contribute to the creation of TikTok content, ensuring it aligns with the brand's voice and values.
Campaign Management: Plan and execute TikTok marketing campaigns, challenges, and collaborations to reach target audiences and achieve campaign objectives.
Analytics and Reporting: Monitor TikTok performance metrics, track engagement, and provide regular reports to assess the effectiveness of content strategies and campaigns.
Trend Analysis: Stay updated with TikTok trends, algorithm changes, and competitor activities to adapt strategies and maintain a competitive edge.
Content Calendar: Develop and maintain a content calendar to ensure a consistent posting schedule and optimal audience engagement.
REQUIREMENTS
Languages:
Proficiency level of English
Skills:
You are a friendly and positive team player who wants to work in an international environment
You are passionate about Social Media, in particular TikTok
You are proactive, eager to learn and highly motivated
You are results-driven
You have excellent listening and communication skills
You are curious and able to multitask.
ARE YOU THE PERFECT CANDIDATE?
Top countries with English jobs:
Top cities with English jobs: