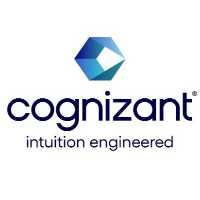 Video Content Analyst with Turkish
DESCRIPTION
Job location: Lisbon/ Portugal
Shift: rotative 24/7
WORK FROM THE OFFICE
Are you a fan of vlogging or constantly looking to videos to help solve your challenges? Do you want to learn more about social media regulation, online free speech, internal controls or maybe even learn about EU policy making?
If the answer is yes, then we have an amazing opportunity for you as a Video Content Analyst.
Join our team for the world's best loved video-sharing website!
We are looking for:
Proficiency of Turkish language at min. C1 level and English at B2 level,
Availability to work on 24/7 shift (including weekend shifts) from the office,
Excellent communication (verbal and written) and interpersonal skills,
Quick learning and organizational skills - adaptability to learn new processes, concepts,
Strong attention to detail and a desire to deliver accurately, efficiently, and to a high standard,
Having a neutral mindset to alternative video content that needs classification,
Ability to review content that may be deemed inappropriate and/or contain sensitive and explicit material, sometimes involving graphic, discriminatory or otherwise disturbing subjects on text or video formats.
Benefits:
Opportunity to be part of a global organization focused on development,
Open-minded and multinational environment,
Training & development opportunities including language courses,
Professional development and clear career path,
Full equipment and paid training provided from the first day of work,
Extensive benefits package: private medical healthcare, life insurance, cafeteria benefits,
Relocation allowance and assistance - Only applies to new hires relocating from outside of Portugal.
The focus of the role will be to:
· Review and process incoming privacy requests through online tools,
· Analyze and identify content that is not in compliance with requirements and flag for action in a timely manner,
· Review the reported content within agreed turnaround times and standards of quality;
· Continually educate about changes to policies and protocols,
· Address complex privacy cases and regulatory inquiries,
· Effectively collaborate with team members on a range of projects to improve internal efficiency and effectiveness.
FRESH GRADUATES ARE WELCOME!
We are an equal opportunity employer and value diversity at our company. We do not discriminate on the basis of race, religion, colour, national origin, sex, gender, gender expression, sexual orientation, age, marital status, veteran status, or disability status.
ARE YOU THE PERFECT CANDIDATE?
Top countries with Turkish jobs:
Top cities with Turkish jobs: