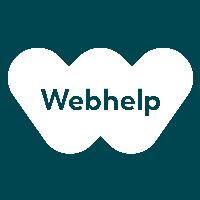 Work from home Czech CSA - Fashion - Webhelp Barcelona
DESCRIPTION
Do you want to work for an internationally renowned fashion brand, well known for its Mediterranean-inspired design and modern style? Join our exciting and successful team and step into the world of fashion! If you live in a different part of Spain than Barcelona, you can of course work at home.
What we offer you
You will be trained and constantly guided by your team leader and your team. You will learn new processes, develop your language and communication skills, and work in a digital environment with some of the most innovative technologies on the market. What you will learn with us will make you a valuable member of our team or any other team.
Your benefits at Webhelp:
- A basic salary of €15 008.79/year (gross) and up to €1 243.71 gross/year in bonus
- A bring-a-friend (referral) bonus of €300 and up, when your friends are hired
- Temporary contract - full Spanish contract from day one, with access to Spanish health insurance cover
- Paid holidays, 23 working days/year, and also paid annual leave from the first year of employment*.
- A wide range of discounts on sporting goods, travel, home electronics, etc. with our partners
- New and modern office easily accessible by public transport, where you will meet and share your time with dynamic colleagues from all corners of the world
- A foothold in a company where we primarily recruit internally for senior roles. We favour mobility within the company, and we currently operate in more than 60 countries around the world.
What you will experience at Webhelp
As part of the Customer Advisor team, you will:
- Work directly with customers via email and phone to provide solutions to all their enquiries.
- Effectively manage customers' problems, complaints and enquiries with a focus on customer satisfaction
- Ensure that the information from the customer contact is recorded in the systems you work with, so that problems can be followed up and resolved.
- Maintain knowledge of services and products
- Work according to the processes established for the project and escalate potential service issues.
Whom we'd like on our team
We'd like to meet people from all backgrounds, with a penchant for knowledge and curiosity. Your natural talent to help others and go the extra mile for our customers will fit right in with what we do at Webhelp.
We'll be a great match if you:
- Have a native level of Czech and are fluent in English
- Love to help people and customer satisfaction is important to you.
- Have an outgoing, enthusiastic and engaging personality.
- Have good computer skills, learn quickly and can handle large volumes of work under pressure.
- Can work Monday to Friday 09:00-16:00
- Enjoy working in a dynamic and multicultural work environment.
It would be a plus if you:
- Have previous experience in a similar job
- Thrive in fast-paced environments and adapt easily to change
- Are a person who thinks team spirit is important
Don't meet every single requirement? At Webhelp, we are dedicated to creating a diverse, inclusive, and authentic workplace where everyone can learn and develop themselves professionally. If you feel you don't check off every qualification in the job description, we encourage you to apply either way. We will do our best to match you with the right job, whether it's this one or a future role.
If this sounds like you, join us at Webhelp!

About Webhelp
Webhelp is a people-first company and a global leader in the BPO industry. With more than 50 nationalities, Webhelp Spain is one of the main multilingual centers of the Group. We focus on creating memorable customer experiences and developing business solutions adapted to each company. We enhance the value of the most innovative brands by combining intelligence and emotion to make business more human.
Webhelp is an equal-opportunity employer
Webhelp is committed to equal employment opportunities for all candidates and a work environment free of discrimination and harassment. All our recruitment practices are based on business needs, job requirements, and personal qualifications, without regard to gender identity, age, religion, ethnicity, family or parental status, or any other classification protected by applicable national laws.
*The period of holiday entitlement is fixed by mutual agreement between the company and the employee.
RRQ23-002756-2-CZECH REPUBLIC
ARE YOU THE PERFECT CANDIDATE?
Top countries with Czech jobs:
Top cities with Czech jobs: