We have 18 years of experience working with leading Polish and international companies.
Regular monitoring of the labour market and excellent knowledge of clients' needs enable us to deliver top quality services and guarantee success even in the most challenging projects.
---
RECRUITMENT
We offer a unique approach to the recruitment of highly qualified specialists, managers and executives. Specialization is our strength.
Our team consists of over 90 experienced experts, dedicated to recruitment in various industries.
Every year, we carry out at least 500+ recruitment projects for specialist and managerial positions.
Additionally, we run on average 50 executive recruitment projects annually (including members of boards and chief officers).
We have a completed more than 6200 recruitment assignments in total.
We use a board range of tools to verify candidates skills.
In our projects, we rely on thorough research focused on detailed market survey and trends monitoring.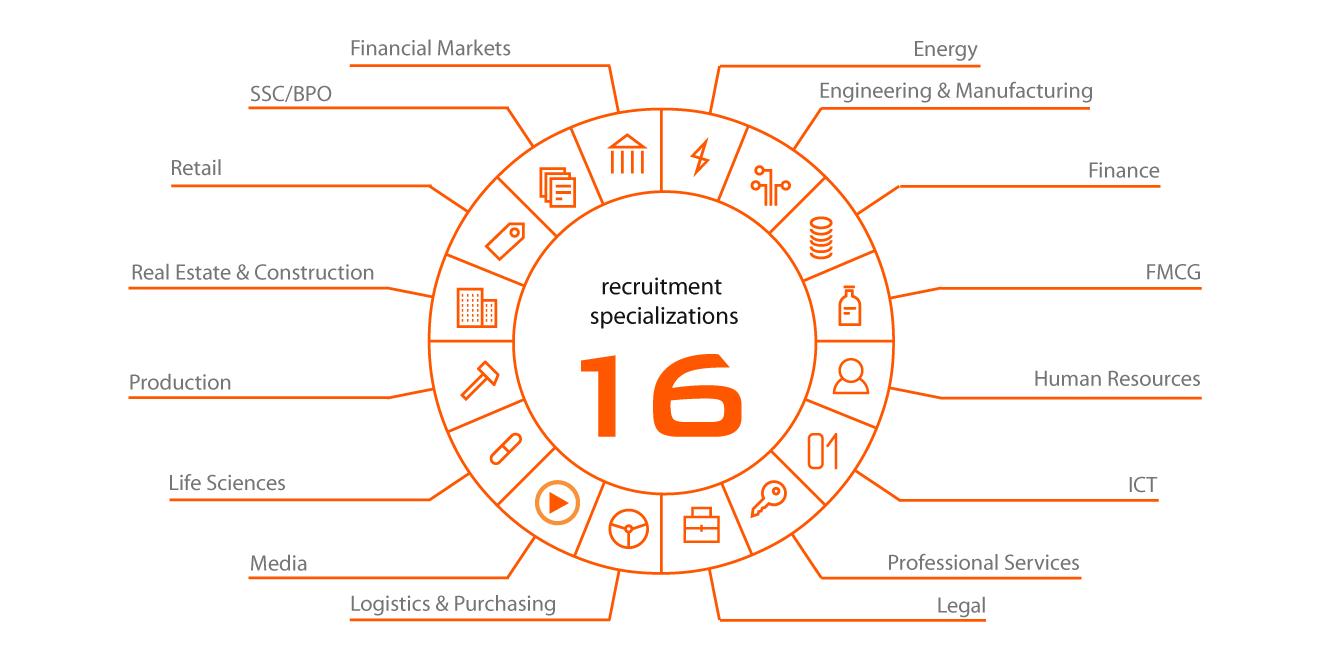 ---
HRK SSC/BPO
The HRK SSC/BPO team offers comprehensive HR services for the Shared Service Center and Business Process Outsourcing sector.
The team supports organizations in the process of creating employee structures through a comprehensive strategic consulting, recruitment of specialists and managers, Assessment Centre tests and sessions, development activities in the form of training and Development Centre sessions.
We have experience in working with Clients at the initial start-up stages of business operations as well as with the already mature companies.

Between 2006 – 2017 we successfully placed over 1400 people into new rules.
On average it takes us up to 7 days to fill a vacancy.
Our team has built up a network of 34 000 professionals.