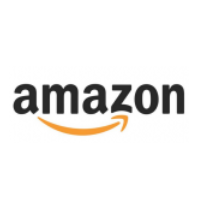 DESCRIPTION
SHIFT REQUIREMENTS: Rotating shifts Sunday - Saturday, ranging from 8 AM to 6 PM depending on role.
WORK LOCATION: This is an Office-based role, at our premier office facility in Barcelona, Spain in the heart of the city's technology hub in the @22 district, Poblenou. All of our office-based roles provide additional flexibility to work from home, up to a maximum of 2 days per week.
In Account Health Support, we help third party Sellers sell their products through our Amazon marketplace by ensuring the Sellers are compliant with Amazon policies. We interact with Sellers from across the world via phone & email in a contact center environment where we answer their questions and resolve their issues regarding Amazon's business policies, operational processes and technology platforms. Our Specialists serve as a first contact point between Sellers and Amazon, and we seek to always respond with complete, accurate and customer-friendly responses.
We are 'Customer Obsessed' and strive for the perfect customer interaction every time. Our Specialists must regularly multi-task utilizing a wide variety of software tools to navigate various Selling Partner Accounts, research and review policies and communicate effective solutions. The successful candidate will have a commitment to delivering outstanding customer service, a strong record of customer focus, and a keen interest in process improvement. The successful AHS Specialist will be able to redirect difficult phone conversations as they engage with pre-suspension and post-suspension level Sellers who are in poor standing.
Successful applicants will become a member of our office-based team, and enjoy our state-of-the-art facilities in Barcelona featuring eight floors of modern, upscale interiors, company subsidized canteen, onsite parking, showers, rooftop terrace, conveniently close to shopping, restaurants and public transport.
REQUIREMENTS
Key job responsibilities
• Supporting Amazons Selling Partner's to solve any incoming issues via 2 channels of communication (Phone & Email)
• Managing high volumes of inbound and outbound calls (up to 80% of work time) & emails
• Strong investigation skills to find root cause of Account Health related issues and the ability to navigate Sellers in providing viable solutions.
• Identifying Seller's needs, clarifying information, researching every issue and providing solutions
• Exemplifying Amazons Leadership Principles, such as Customer Obsession by consistently displaying a genuine empathy and passion for our customers, delivering an exceptional customer care experience with every contact.
• Building sustainable relationships while engaging customers by going the extra mile
• Ability to consistently achieve productivity and quality performance goals.
• Documenting all Seller interactions and information according to standard operating procedures
Basic Qualifications
• Ability to troubleshoot and provide product guidance and support to all Amazons Sellers
• Attend regular training sessions, and learn product details and key selling points of products and technologies.
• Ability to work shifts and open to weekends to accommodate Amazon´s opening hours, 7 days a week" To note, the shifts cannot be confirmed prior to joining Amazon as they are not determined until after the training period.
• Regularly collaborating with various internal stakeholders and teams
• Any other duties and special projects as directed by management in keeping with the employee's skills and experience
• High school diploma or equivalent.
• Experience providing support and service to Customers
• Language – Fluent in English & French
• Technical Skills: Intermediate competency with Windows, Microsoft Word, Outlook and Excel. Able to use online communication and collaboration tools with ease
• Excellent verbal and written communication skills, inspiring confidence while leading customers through the various steps to resolve issues via phone and email channels.
• Excellent listening skills; able to demonstrate empathy and willingness to help
• Prior Contact Center experience very helpful (preferred)
Preferred Qualifications
* Strong investigation skills to find root cause of metric issues and the ability to navigate Sellers in providing viable solutions.
* Interpersonal skills, with the ability to communicate complex transactional issues correctly and clearly to both internal and external customers.
* Self-disciplined, diligent, proactive and detail oriented.
* Strong organizational skills, ability to effectively manage time, and individually prioritize multiple tasks of competing priority.
* Ability to work in fast paced dynamic environments where decisions are made without compromising on customer experience and financial losses.
* Analytical and problem-solving skills, including the ability to recognize non-obvious patterns.
* Ability to maintain high levels of confidentiality and data security standards.
ARE YOU THE PERFECT CANDIDATE?