Moving abroad is a big decision. Sometimes you're not completely ready to leave your country and people behind. In these cases, it's a great idea to know where exactly other German-speaking expats have moved to. It's no surprise that for Germans, Switzerland and Austria are amongst the most popular destinations for those looking to move abroad. However, there are a number of countries in which German is not a primary language which is considerably popular amongst German-speaking expatriates too.
Moving abroad as a German is not uncommon - in fact, each year, more than 100,000 Germans leave the country to live elsewhere in the world, according to the Federal Statistical Office. Of German expats, 78% say that their current country of residence is not the first foreign country they have lived in. Clearly, Germans have a taste for adventure.
The reasoning for German expats moving to these countries varies widely, whether it's to do with the career opportunities or just the weather, each of these countries has something different to offer:
6. Cyprus
Over the last decade, Cyprus has become increasingly popular amongst ex-pats - including German-speaking ones. It's not hard to imagine why when you learn the island has over 340 days of sunshine a year and has the perfect terrain for outdoor sports such as mountain biking and paddleboarding. If you are looking for a break from the strict, regimented Germanic lifestyle, Cyprus is the place to be. Cypriots live a more relaxed lifestyle, appreciating things like spending time with friends and family and, of course, good food!
A well-situated island for any international businessman with connections to Europe and/or the Middle East, Berlin is 3 hours away by plane, Paris 3hrs, Dubai 3.5hrs, and Tel Aviv 1 hour away. Given this central location, Cypriots are multilingual folk; English is widespread and German and French are popular in the commerce world. Need we explain anymore why this island is becoming the latest trend for expatriates? Check out the German-speaking jobs in Cyprus.
Tools for German-speakers in Cyprus:
5. Netherlands
In 2015, almost 3.400 German expats moved to the Netherlands. After all, 71% of Dutch people are able to speak German as well. The Netherlands might feel the most home of all the countries on this list to German expats given their similar geographical locations if not a bit small.
For the Swiss and Austrians, the Netherlands is similar sized but the flat terrain is very much different from these mountainous, landlocked countries. Check out the German-speaking jobs in the Netherlands.
Tools for German-speakers in the Netherlands:
4. Poland
Rising 12 places to 13th in the HSBC Expat League Table, it's no surprise that Poland is popular amongst German-speaking expats. 5.5k Germans moved to Poland in 2015 alone. The country has a large native-German-speaking population of 63.600. It is currently one of the fastest-growing EU economies.
The country has much to offer, including relatively low living costs. Compared to Austria, Switzerland and Germany, the cost of living drops significantly when it comes to most aspects of life. Renting a room in a 3-bed apartment in the centre of Warsaw would cost you a little more than 365 euros a month. Discover the exciting German-speaking opportunities in Poland.
Tools for German-speakers in Poland:
3. France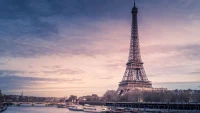 The foreign population in France is estimated to make up over 11% of the overall population. German-speaking expats certainly make up a reasonable percentage of these foreigners - 4% to be exact.
It doesn't take much thinking to realise why France is such a popular location for German-speaking expats. It is one of the leading economies in the EU, and shares many cultural aspects with Germany, Austria and Switzerland individually. Check out the exciting German-speaking opportunities in France.
Tools for German-speakers in France:
2. Spain

The number of Germans moving to Spain has doubled in the last 20 years. As the country moves forward from its economic crisis between 2008 and 2014, the number of reasons why it is such an appealing country for expats continues to grow.
Aside from the sunny weather in cities such as Seville and Barcelona, it is a country rich with culture. Whether visiting the Guggenheim in Bilbao, or the Moorish architecture of the south, the cultural tapestry of Spain is both deep and rich. There is no way an expat would run out of things to do whilst living there. Discover the German-speaking jobs in Spain.
Tools for German-speakers in Spain:
1. United Kingdom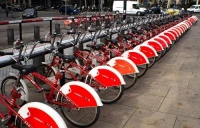 Over a third of London's population is made up of foreigners. This encompasses more than 300 languages, and 270 nationalities. Clearly, it's not just German-speakers who see the UK as a great option when moving abroad.
Aside from London, there are many other cities to choose from, whether it's the cultural hub of Manchester or the historical city of Oxford. Made up of 4 unique countries, the UK is rich with history, culture and accents nonetheless. The language barrier isn't much of a problem for Germans either, given over 60% of the country can speak English to some degree.
Tools for German-speakers in UK:
We hope you found it interesting discovering which countries have the biggest German communities. There are so many countries worth relocating to with your German language skills. Check out the hundreds of German-speaking opportunities waiting for you in various locations across Europe. Stay tuned for the rest of German week!