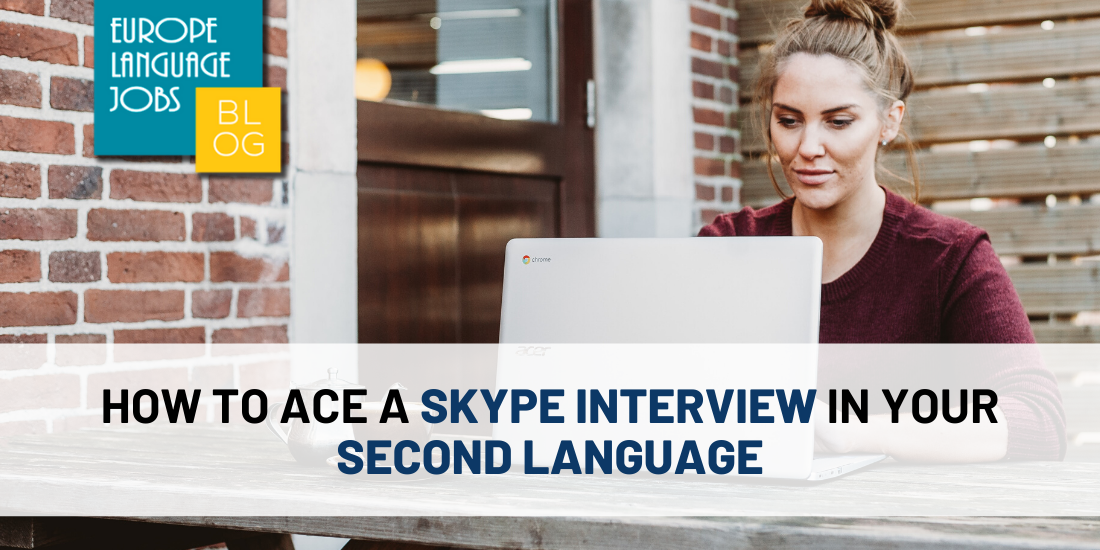 How to ace a Skype interview in your second language
As we already know, the job market is only getting more competitive and it is important to make yourself stand out from the crowd. An internship abroad is the perfect way for Erasmus students to get their foot in the career door, combining professional and international experience in one.
Skype interviews are an increasingly common way to scope out the right candidates for the job, particularly when interviewing for a job abroad, yet the majority of us are, quite naturally, spooked by the idea of speaking our second language in front of a webcam in order to secure our dream job...
But don't fear, because we have 9 steps for you to follow to ace your Skype interview in your second language. After that, all you'll need to do is find your student rooms to rent, which our friends over at Erasmusu can help you with, and you'll be ready to jet off abroad and start your dream career!
Research the company
It's a given, really, but you'd be surprised by how many people skip out the key step in any interview process: researching the company. It is just as important for you as it is for the interview, as you don't want to work somewhere with a company culture you don't engage in.
So, take a look at the company website in their language and scout out some information: What is the company ethos? What is their USP? What are their goals for the future? As well as that, do a Google 'News' Search to find out about any new developments in the company, to demonstrate that you are proactive and have commercial awareness.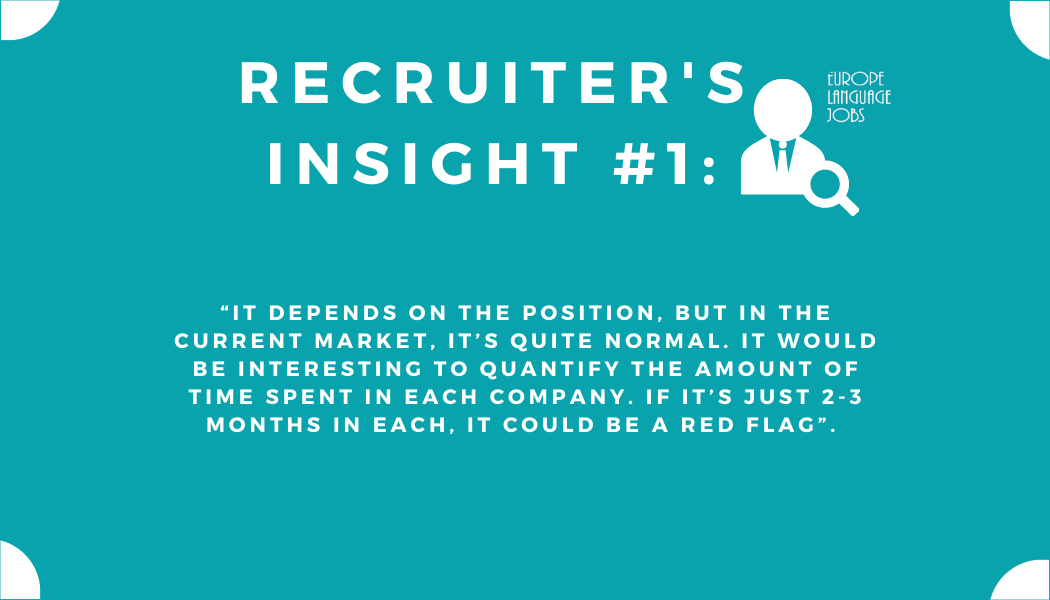 Revise key phrases to show off your language skills
Has it been a while since you've practised your grammar or are you afraid your French has gone a little rusty? It's no use having binged all of Cable Girls last month, you need business-specific vocabulary and express yourself clearly in your second language to demonstrate that you will succeed in their workplace.
Alternatively, why not get some real-life practice with native speakers? Whether it be by using a Tandem app like Hello Talk, speaking with Erasmus students in your area or even going to a tutor, these native speakers will be able to highlight any major language faux-pas that you are unknowingly committing. Here are some extra tips applicable to all languages to bear in mind:
Express your qualifications in the correct format. Remember that your home qualifications might look like hieroglyphics to an employer abroad. Translate your grades to the relevant country's system so that your hard work in previous studies doesn't go unnoticed.
Jazz up your filler words. English "uums" and "aahs" aren't universal, believe it or not. Show off your skills by using your second language equivalents, such as es que or a ver in Spanish, so that even your thinking time looks great.
Clarification phrases. Even language pros get those moments where they just don't understand. Even more so when you add internet calls and native speakers into the mix. Even saying a simple "can you repeat that please?" in your target language is far better than rambling on when you haven't fully understood the question.
Prepare answers to the most common interview questions
Yes, it's true, we can never fully know what to expect when taking part in a job interview. However, there are certain questions which are as old as time itself which you should be prepared to answer:
English

Spanish

French

Tell me about yourself

Cuéntame algo sobre ti

Parlez-moi de vous

What do you know about our company

¿Qué sabes sobre nuestra compañía?

Que savez-vous de notre entreprise ?

What are your strengths and weaknesses

¿Cuales son tus habilidades y debilidades?

Quels sont vos points forts et points faibles ?

Why do you want this job?

¿Por qué quieres este trabajo?

Pourquoi voulez-vous ce

poste ?
But watch out! Remember that certain languages have different verb forms for politeness, such as the tu and vous forms in French. The best port of call in this situation is to wait to see what the interviewer opts for and follow their lead, but if in doubt, always opt for the most polite version!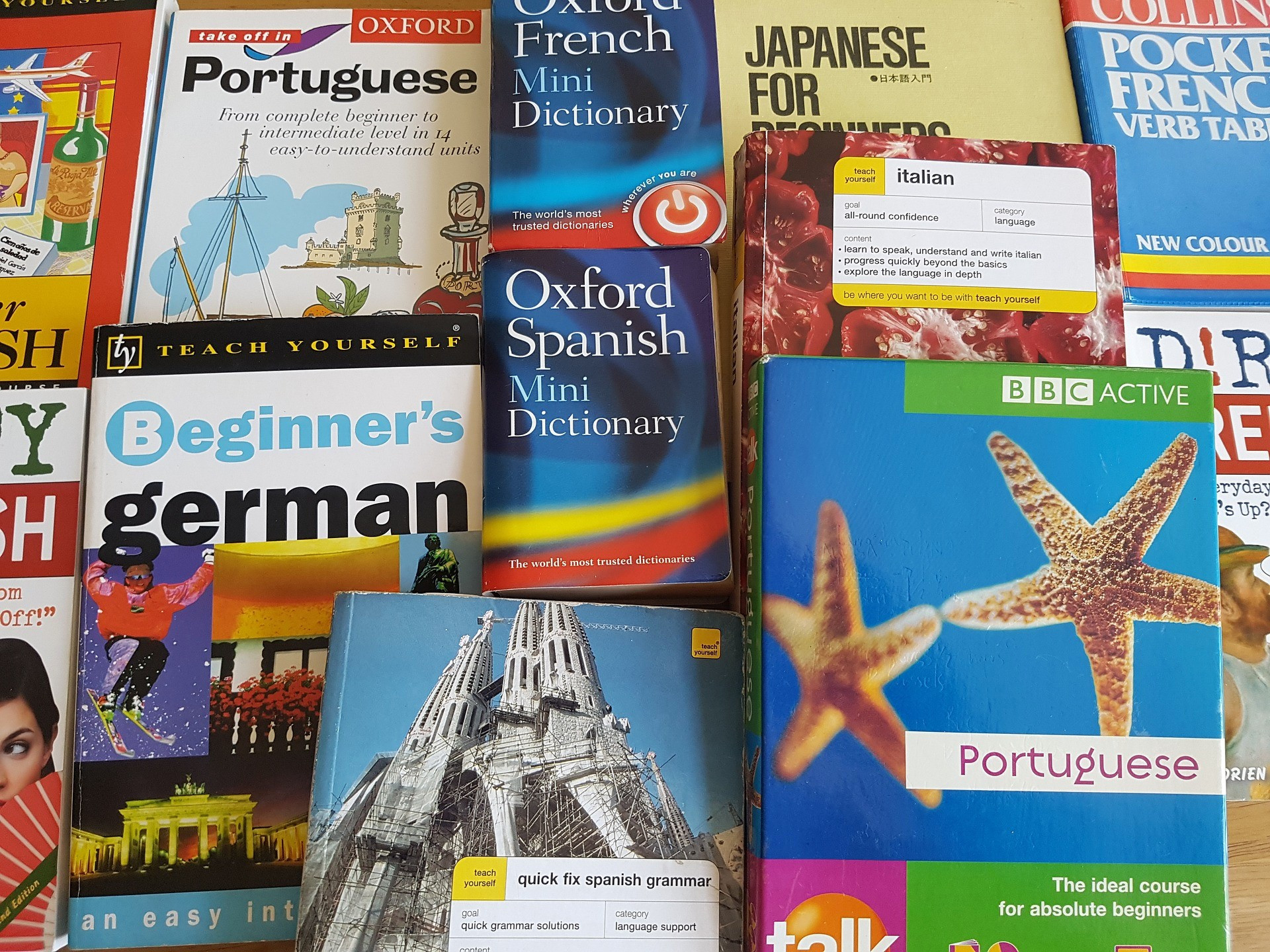 Set up your video setting
Don't think just because the interview is taking place in your bedroom that you can rock up to it in your dressing gown. Like it or not, presentation is key and it is important that you do your utmost to give off a good impression. As a rule of thumb, it is best to dress business-smart but if you are unsure what to wear, take a look at the company's social media pages to get a feel for the company culture and their dress code.
As for the actual video, nothing is more off-putting both for you and the interviewer than a bad quality video where you can't hear anything that is being said. A good quality video setting allows you to focus on what you want to say, without worrying if the connection is going to drop! Here are some tips to follow:
Ensure that you are in a private room where you will not be disturbed and place your laptop or computer on a stable surface (not your bed!). Make sure that it is a well lit-setting and place yourself in front of a neutral background.
Check your equipment. Wear earphones for better sound quality and use a good-quality webcam. Use Skype's test call feature in advance to make sure you won't have any sudden tech problems on the day of the interview.
Add the interviewer on Skype a couple of days beforehand. This is to make sure their username is correct and so that there aren't any last-minute problems. Also, make sure you have another form of contacting them, such as a phone number, in case of any unexpected issues.
Body Language
Leading on from the previous point, body language is equally as important, even when you are behind a camera! Skype calls are notorious for being impersonal so it is important to make extra effort to show off your great personality.
Sit up straight to show your interest and assertiveness, make eye contact frequently with the interviewer, and most importantly, remember to smile!

Show off your qualities
Don't be shy, this is your time to shine! There are plenty of opportunities to be modest in life, but a job interview isn't one of them. Without being boastful, concisely and clearly articulate your achievements in the workplace to show the interviewer that you are a worthy candidate.
Are you open-minded? Did you boost sales or train a new employee? Did you think of a great new initiative for your current workplace? Don't be scared to show off any relevant experience. Alternatively, if you are an Erasmus student and you don't have any real job experience, reflect on your experiences which show off your qualities, such as playing in sports teams, charity work or volunteer roles at school.
Ask questions!
This is a fatal mistake that many interview rookies make. Asking questions at the end of the interview allows you to demonstrate your knowledge of the company, as well as showing your interest in the role, which is always a plus! Here are some examples of great questions to ask at the end of an interview to help you stand out to the interviewer:
| | | |
| --- | --- | --- |
| What is a typical day like in the job? | ¿Me puedes decir cómo es un día típico en este trabajo? | Pouvez-vous me décrire une journée typique au travail ? |
| What do you like most about your job? | ¿Qué es lo que más disfrutas de tu trabajo? | Qu'aimez-vous le plus dans le travail que vous faites ? |
| Where do you see the future of the company? | ¿Cómo ves el futuro de la empresa? | Comment imaginez-vous l'avenir de l'entreprise ? |
However, this is not the time for you to negotiate your salary or ask if it's okay if you take a couple of days off in March as you've got a trip planned with your friends! These questions are something that should be saved for later in the interview process.
Send an email to thank the interviewer for their time
It might seem a little overkill, but it could be the deciding factor between you and another equally-qualified candidate. Sending an email will 1) put you fresh in the interviewer's mind 2) give you the opportunity to reiterate your skills and 3) reconfirm your interest in the position.
It doesn't need to be long. All you need to do is thank the interviewer again for their time, highlight some of your previous skills/experience that would make you a good fit for the job and let them know that you are interested and excited to hear back from them. Taking the time to send one shows the interviewer that you are gracious, modest and interested in the role... which can never be a bad thing!

Say YES!
After following this foolproof guide, we have no doubt that you would have completely aced your Skype interview in your second language and been offered a job abroad. Now all you need to do is pack your bags and get ready to start your new, international career! Visit Erasmusu to see their student rooms to rent so you can have a flash pad to stay in whilst enjoying your new job.
Feb 13, 2020 by Guest Blogger

Very informative article, thank you!
---

Great post about career ---

Great content ! ---
Those are some good points! ---
Awesome Article! We are glad you liked it!
---

thank you for the usefull tipps ---
---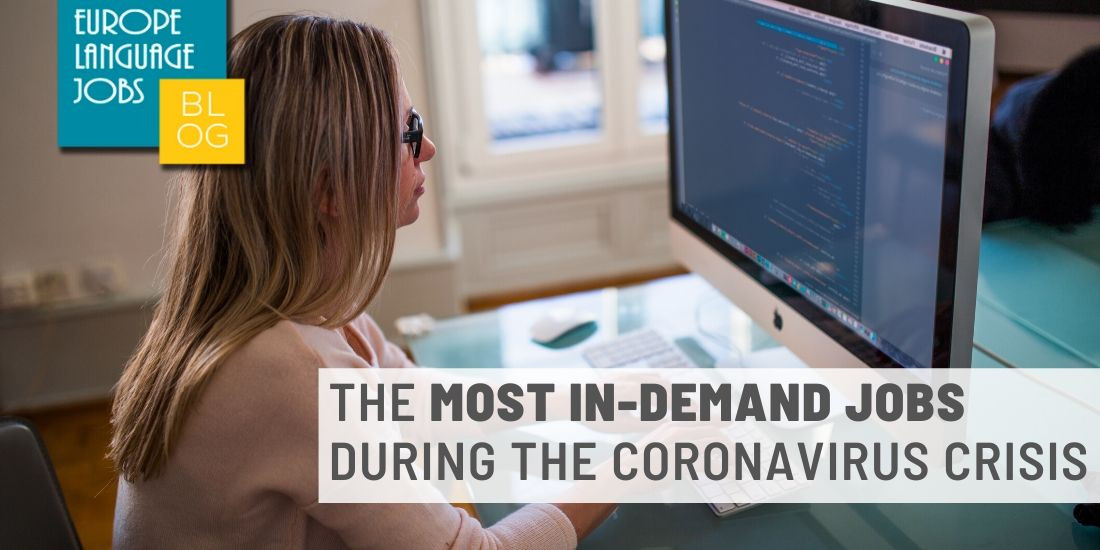 Are you searching for a new job right now? We're here to keep you motivated by revealing the most in-demand jobs during the coronavirus crisis.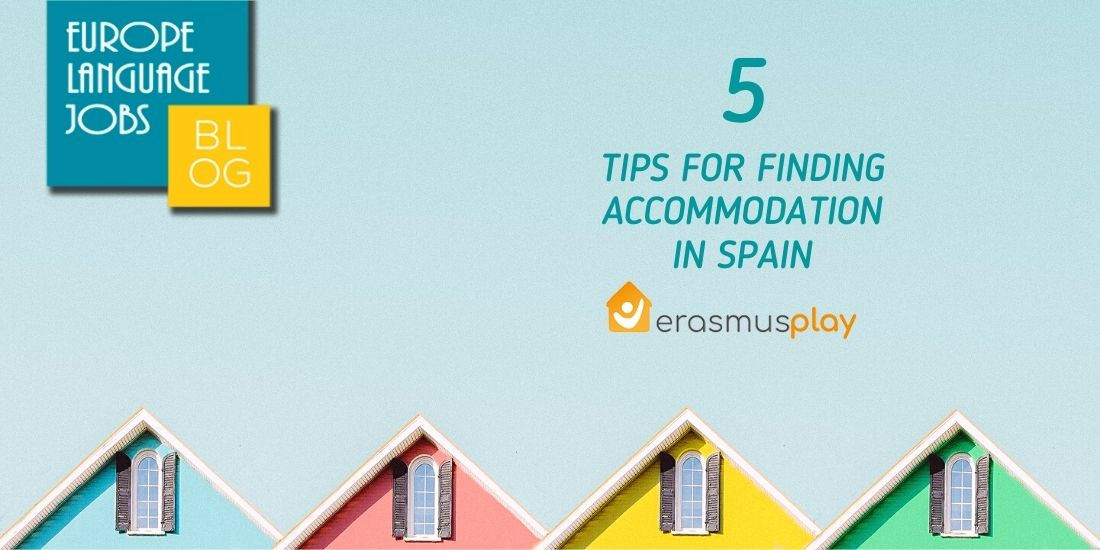 Looking for accommodation when you first land in a new country can be a challenging task. Here are our best tips on how to make this process smoother and easier.