German is the fourth most used language in the world, with nearly 95 million native speakers. The fact that Germany has the most influential economy in the EU only adds to the fact that the language is one of the most demanded in international business. Speaking German is estimated to increase your wage by about 4%. Even in the US, German has the highest median salary for jobs that require a language ability.
Jobs for German language: Customer Support
Why is German in demand?
With so many speakers in the world, it's understandable that there is a high demand for customer support workers. All 6 countries which have it as a national language are found in Europe, hence these job opportunities are concentrated in Germany. Ttec, a global customer service brand, has numerous job offers in customer service for German speakers, open in countries such as Greece and Bulgaria.
How do I get into the industry?
The key skills required in this position are communication skills and patience. As a customer support representative, you are representing a brand and creating human relationships between the brand and customers. You should be able to use your strong listening skills to understand the customer's worry and use problem-solving skills to address the issue.
Jobs for German language: Sales
Why is German in demand?
With such a strong economy, and so many influential companies (VW, Mercedes, and Audi to name a few), it is obvious why German salespeople are so in demand. For companies abroad wanting to expand their market and discover new partnerships, a native German perspective is highly valued across the globe.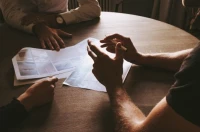 How do I get into the industry?
Salespeople are highly motivated, confident, and friendly individuals. They have strong communication skills and know-how to manage their time. You need to know your product inside-out to be able to iron out any worries your prospective client may have. Maintaining relationships is key, and a competitive edge doesn't hurt.
Jobs for German language: Translation
Why is German in demand?
German is an important language in not just international business, but international diplomacy. Alongside French and English, German is one of the three 'procedural' languages of the EU, which means it is one of the languages in which the EU conducts its internal business. Despite the importance of the German language, it is not as popularly learnt in schools across Europe, with only 23.1% learning it at lower secondary school, compared to its --- French (33.8%) and English (97.3%). This has only increased the demand for native German speakers across Europe, as foreign countries find it much harder to find a native who speaks it as a secondary language. Going into German translation will open up opportunities in countries such as the UK, Spain, and Hungary.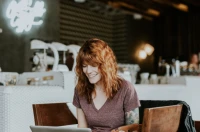 How do I get into the industry?
You will be required to speak at least 1 other language to a high level when going into translation. The more languages, the better, as they will open up more opportunities. You should have a good cultural understanding of these countries as well, as it helps a lot with understanding the context of texts you will be translating. Most of the time, you will also need to take courses and receive qualifications to show potential employers you are skilled enough to work for them - as translation is much more than being able to read/write in several languages.
Jobs for German language: Recruitment
Why is German in demand?
Meeting the demand for German speakers is notoriously hard. Many German speakers don't have the desire or need to move with such a strong economy in their home country. This is where the demand for recruiters comes in. Being able to reach out to German speakers in their native language is a highly demanded skill, and finding people to fill the abundance of German-speaking positions is a necessity in today's global market. Europe Language Jobs currently has several open German-speaking recruitment positions open, in cities such as London, Prague, and Lisbon.
How do I get into the industry?
Luckily, for this particular sector, there aren't many hard skills specific to the sector. However, it does require a certain level of dedication and problem-solving skills. You'll need to start from the bottom and work your way up as you gain more experience. Some of the most important skills for recruiters to have are attention to detail, communication skills, and being a target-driven person.
Jobs for German Language: Marketing
Why is German in demand?
As one of the most influential economies in the world, international companies are desperate to tap into the German market. This requires native knowledge of not just language, but the culture, too. Whether it's copywriting, content marketing, performance marketing, PR, or email marketing and customer relationship management, companies need native speakers to help capture the German-speaking audience. Marketing with German could take you to destinations such as Lisbon, Barcelona, and Dublin!
How do I get into the industry?
Thanks to our growing dependence on the internet, marketing has become a multi-faceted sector. Whilst you can choose to focus on traditional marketing (which involves telemarketing, trade show marketing, and offline marketing), digital marketing is becoming increasingly popular in the modern world. Thanks to the internet, companies are able to target overseas markets. The most useful skills to have for marketing include data analysis, content creation, SEO skills, and a strong understanding of social media. Many of these skills are best learned on the job, so look for internship opportunities that give you a chance to learn more about the industry.
Due to globalisation, the demand for multilingual candidates is only increasing. As a leading economy, German is in high demand worldwide, but especially so in Europe. German natives should take advantage of this demand to be able to work abroad for a great wage. Wages aside, working abroad brings substantial value to your CV, from connecting with people from all over the world, experiencing different working cultures and gaining new valuable hard and soft skills, you become indispensable to future employers.