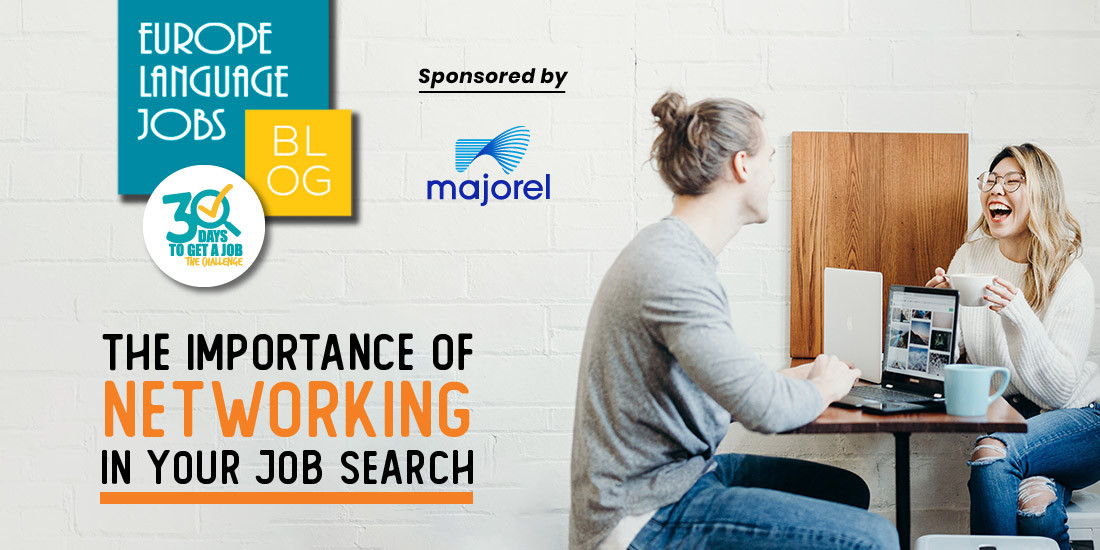 Why Networking is crucial: The secret to getting job interviews
Today we are about to look into professional networking: its signification, essential tips that will make a difference when making contacts and the benefits of having an extensive network. Let's get started!
What is professional networking? Professional networking involves building long-term and short term relationships with different professionals to gain and exchange industry knowledge that will benefit your career. To be a good networker, it's important to interact and engage with other professionals regularly in order to build a community of reliable professional contacts who you can reach out to in-person, on the phone and online for any career-related queries that you may have, including job opportunities! By building a strong network of professional contacts, this should open doors to new opportunities and key industry knowledge!
Who can you network with?
When it comes to networking, there isn't a strict rule about who you should or shouldn't be networking with and honestly, the more people you network with the better, so don't limit yourself! You may choose to network with people you already know; school friends, colleagues, teachers, family etc or you may choose to meet new people at different types of networking events! Even if you choose to connect with someone not in your industry, they may know a relevant person that they can connect you with or about an opportunity that may be relevant to you…
Although networking may seem like a scary prospect, it's important to consider the variety of desirable skills that you will gain from networking in your job search...
Key Networking websites:
Some of these websites are also great for networking in general, rather than just professional networking. Any of you who are planning to make that move abroad, try out the above websites to meet international people with the same interests as you, this type of networking makes becoming an expat a lot easier. Some networking events include language exchange evenings, food tasting and more!
Four Easy Networking Tips
For some of us, networking may come more naturally than others. Don't worry, if you aren't one of these people who can network easily, we have some tips to help you network…

1. Listen Properly
Although it sounds obvious, it's important to engage properly with the other person, listen clearly to what they have to say. The knowledge and information they share with you could be particularly beneficial for you and your career, so why waste the opportunity to gain more knowledge!
2. Engage & Ask Questions
A great way of displaying your interest and enthusiasm is to ask questions related to the industry/topic, this not only shows how well you were listening but it shows that you have a genuine interest in what the other person is talking about and displays strong communication skills.
3. Exchange Contact Details
Even if that particular individual may not be beneficial to your career at this moment in time, they might be in the future! By exchanging numbers, connecting on LinkedIn or exchanging emails, you make it easier to reconnect with that person in the future.
4. Practice, Practice, Practice
Just like most activities, the more you practice, the easier it gets! Get out of your comfort zone, attend different career-related events, speak to people from different levels of seniority, different backgrounds, you never know who you may meet and in the end, you may enjoy networking more than you imagined!
Four Benefits of Networking
While networking may be the worst nightmare for those of you with fear of speaking in public or are just simply nervous to approach new people, networking is one of the most crucial parts of your job-seeking process here are the main reasons why...

1. Build long-term bu

siness relationships
With life becoming as busy as it is nowadays where are the places you can meet people for business purposes besides your workplace? We recommend attending seminars, business networking events and just generally looking out for any career-related events and workshops in your industry. Who attends these events? Successful business people, recruiters, business owners of small to large businesses, entrepreneurs and one of them might be the key connection that you have been looking for! The person that you meet could introduce you to exciting opportunities, business ventures, offers of employment, investment opportunities and more! The chances are that the valuable connections you make there will help you in your long-term business endeavours.
2. Climb the Career Ladder
Networking events can be the best source of industry knowledge that you can get your hands on. The people you will meet there are relevant to your industry and generally interested in networking too, they can give you invaluable insight on industry trends, they can share their own experiences, provide you with job searching tips and they may even be able to share key contacts within the industry! Think of it as a learning tool, if you approach it the right way that will help you go that step further up on the career ladder.
3. Startup your business
In order to succeed as an entrepreneur, you need to get out there to share your ideas and insights with other professionals. For those of you that want to start your own business, communication is key! The connections that you build earlier on can have a significant impact on the success of your business and career, you may network with investors, companies looking for partners, or just simply an array of new ideas! Networking events are simply a must for entrepreneurs!
4. Improve future job search
So all in all, networking is great for your personal branding and for building a strong reputation in your industry. From the connections that you make, the industry knowledge that you soak up, to the tips and tricks you learn from industry specialists, these all add value to your personal brand and help to guide you in the right direction for your job search and your career. From the way that you present and carry yourself to how well you listen and converse with other professionals, the personal and professional skills that you will develop from networking are extremely beneficial for your career!

It's time to get out there and start networking, step outside your comfort zone and see what opportunities are available. By networking at this stage in your application process, you will be able to work on your communication skills before your interviews, building confidence in yourself and your capabilities. By networking during your free time, your motivation and eagerness to learn and meet new people will impress potential employers! As we mentioned, networking doesn't have to just be for work purposes, it's also a great activity for those of you who are planning to or have already moved abroad, make sure you check out the networking websites above to immerse yourself into the new destination and culture.
Tomorrow we make sure you make the right choice of company for you. Viktoria Galitsi, an expert career coach, will be our special guest and she will be answering the question: "How to Choose the Right Company for you'. Stay tuned!

Oct 20, 2020 by The ELJ Team No career events as well as many activities in Harare but I am willing to relocate or work in any country - flexible
posted by Pedzisai
---

Thanks for the good links.
Networking is crucial in lots of terms ,I have attending in few conferences and social events and I have seen that there are a lot of chances to make useful and successfull connections.
Thanks a lot ELJ
posted by Zlatko
---

I enrolled for a virtual conference: Using Machine Learning for Fraud Detection, since I'm trying to learn more from such technologies and people in the field
posted by Carlos
---

That's exactly what I needed! I'm going to check networking websites out, look for events to improve skills, gain knowledge and get new opportunities. Thank you for sharing
posted by Zeynab
---

---
Thanks for the sharing
posted by Zihni Aytuğ
---

Thank you.
posted by gaith
---

I will definitely check the networking websites, thank you for sharing again such a useful content.
posted by Mi
---
Thank you for this information, in particular the list of networking websites you provided.
Something which you touched upon when you highlighted the benefits of networking is fear of speaking in public/nervousness about approaching new people. I think it is important to acknowledge that networking can be a lot more challenging for those of us who are natural introverts as opposed to extroverts. It usually takes more effort for introverts to come out of their comfort zone and interact freely with strangers. As a result, they often require extra guidance and support. That is not to say, though, that they are any less capable!
posted by Daniel
---

Thank you for your tips! That's really important to know more people especially with the same interests!

posted by Iryna
---
---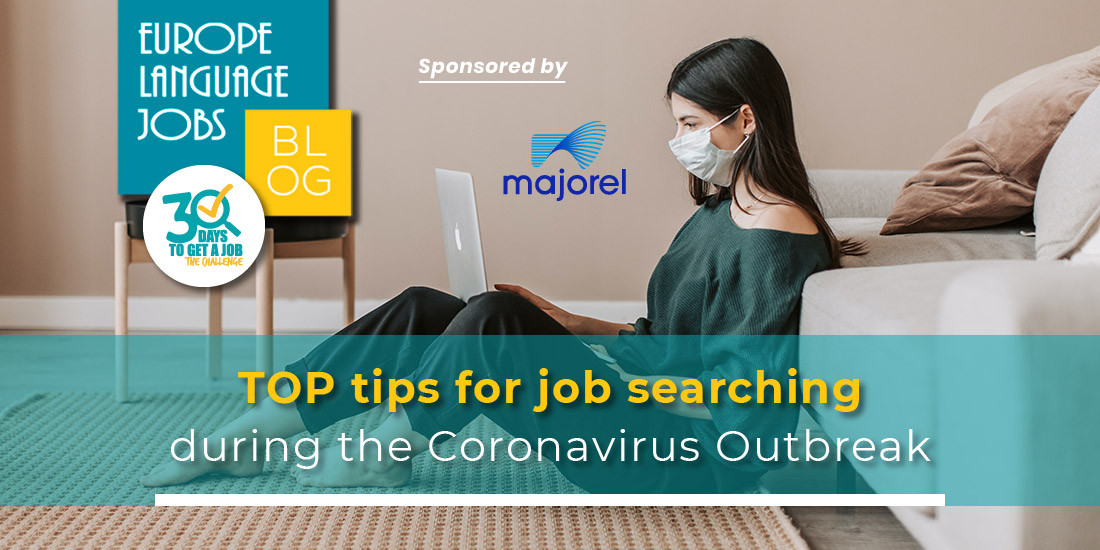 Despite the outbreak of coronavirus, there are still lots of companies looking to bring on great talent to alleviate problems and solve frustrating challenges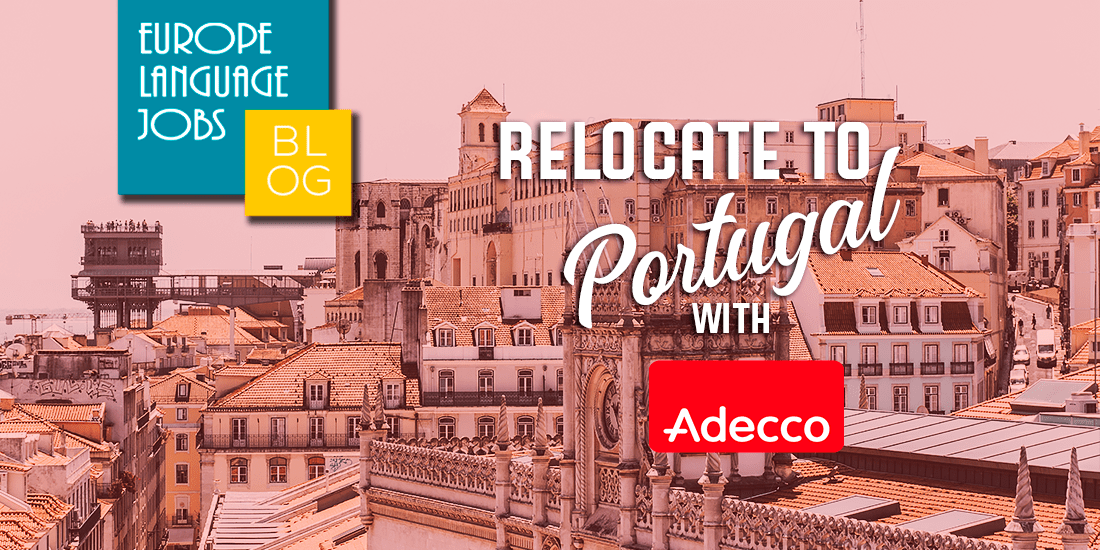 Have you ever considered relocating to Portugal? Adecco explains why it's interesting to relocate to Portugal and all this sunny country has to offer.