Job offers with languages in Europe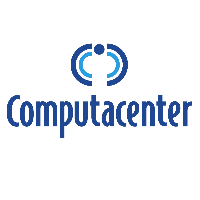 DESCRIPTION
We are looking for Portuguese & French Speaker with fluent English to join our team at Computacenter Spain.
The main responsibilities of this role will be to work together with the members of different other IT support teams and communicate with users while finding practical solutions to their IT problems.
Your daily tasks will be:
· Answering and support queries via tools, phone, chat and email,
· Keeping daily contact with our users contacting us from all over the world.
· Resolving IT issues of our partners to facilitate their office work.
· Documentation and logging of calls on the ticketing tool.
· Delegation of complex problems to the competent teams.
· Maintaining and improving customer satisfaction level.
· Communication with your direct team members and different departments.
REQUIREMENTS
You are the ideal candidate if:
· You are native or fluent in Portuguese and French.
· You are interested in learning about IT.
· You have a positive, can-do attitude and you like problem- solving.
· You have logical thinking and enjoy helping other people.
· You have outstanding communication skills and customer focused mind-set
· You enjoy working in a team
· You respect the time schedule and are punctual
ARE YOU THE PERFECT CANDIDATE?