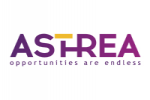 DESCRIPTION
Astrea Recruitment was found in 2007 with one principal mission – to be different.
We transformed this vision into a key driver of our efforts to be always available when our
clients or partners need us to advise and guide them in taking important decisions.
Our partners are increasing continuously and their satisfaction is the best business card for us.
For one of our clients – a technology-backed company offering customer satisfaction
management services. We are searching for communicative, organized and team-oriented
individuals for the role of Consumer Care Agent with Albanian (working from Bulgaria)
Essential Duties and Responsibilities:
* Providing quality service by handling inbound and outbound calls and emails;
* Diagnosing consumer's needs by listening closely, reaching options and offering solutions;
* Taking care to offer accurate information and respond in due time;
* Building trust and engaging consumers by showing empathy and care for their issues;
* Attending various trainings designed to keep improving your knowledge on products and
expand your skillset.
REQUIREMENTS
Requirements:
* Fluency in Albanian and English (both written and verbal);
* Active listener with excellent communication skills and phone manners;
* Strong typing and overall computer and MS Office application skills;
* Previous work experience in a customer care center is an advantage;
* Well-organized analytical thinker with a team-player attitude;
* High School education.
ARE YOU THE PERFECT CANDIDATE?