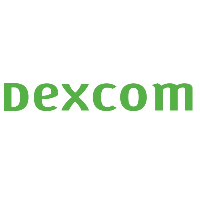 DESCRIPTION
About Dexcom:
Dexcom empowers people to take control of diabetes through innovative continuous glucose monitoring (CGM) systems. Headquartered in San Diego, California, Dexcom has emerged as a leader of diabetes care technology.
We invite you to become a part of a fast growing, purpose driven team in our newly established business centre in Vilnius or work remotely from: Romania.
As a Technical Support Representative at Dexcom, you will be interacting with patients, parents, caretakers for people affected by diabetes that use Dexcom products.
REQUIREMENTS
About the Role:
Interacting with Dexcom patients in both languages (English and Dutch) via online and offline channels, mainly incoming calls, while documenting diligently each individual case.
Providing technical support and clear instructions to Dexcom patients who are using any part of the Dexcom CGM system.
Building relationships with Dexcom patients by guiding and educating them on the recommended usage of Dexcom products.
Improving personal competencies and efficiency by tracking personal achievements and statistics via measurable KPIs.
Being able to keep up with fast paced (quickly changing) environment.
Participating in additional projects and tasks that will aid professional growth.
Requirements:
Fluent in both English and Dutch.
Customer focus and empathy, ability to listen and assist patient with their inquiries.
Strong verbal and written communication skills,E- tech savvy, empathetic, team player.
Experience in Operations/Customer Support would be considered as advantage.
ARE YOU THE PERFECT CANDIDATE?