Job offers with languages in Europe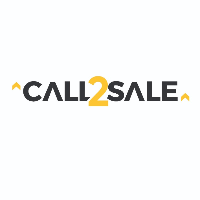 DESCRIPTION
WE ARE LOOKING FOR Sales Specialists for the Croatian market
We are fast growing company from the retail segment of the health & beauty industry. We sells natural dietary supplements and cosmetics. We are developing our structures, building new teams, developing foreign markets in our structures and now we are waiting for you.
· Daily contact with foreign clients in Croatian.
· Contact with a client who knows our product, the so-called "warm base".
· Telephone sales of cosmetics and dietary supplements.
· Building long-term relationships with clients (our clients keep coming back to us!).
· Supporting customers in their purchasing decisions.
· Implementation of sales plans.
REQUIREMENTS
· Necessary condition: very good knowledge of the language Croatian (C1/C2)
· Important - knowledge of English or Polish at a level that allows active participation in training
· Full commitment to absorbing new knowledge and putting it into practice.
· Desire for constant development and openness to changes.
· Discipline and willingness to work intensively and regularly.
· Great courage, creativity and perseverance in pursuit of the goal.
ARE YOU THE PERFECT CANDIDATE?