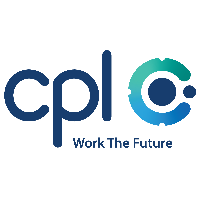 DESCRIPTION
THE ROLE
As a Computational Linguist for Text to Speech project, your role will be to work on improving TTS quality in the language of your expertise. These experts are needed to:
· Make informed judgements of quality
· Improve aspects of the pipeline (text normalization, pronunciation prediction)
· Know what we don't know: (1) pre-emptively identify problems specific to a new language; (2) design test sets to illustrate these problems, (3) potentially help design solutions to those problems.
REQUIREMENTS
DUTIES AND RESPONSIBILITIES
Prior to Launch
1) Create a regression test for each locale within their language
2) Create and maintain a text normalization testset for their language
3) Source and vet datasets used in training of DD TN systems, and/or craft guidelines for external annotation programs used to generate those datasets
4) Develop a set of text normalization rules for their language that guarantees certain accuracy against the testset (the TN rules are written in JavaScript)
5) Create and maintain a pronunciation golden set for G2P evaluation
6) Identify/evaluate/solve language-specific pain-points, such as grammatical gender, word stress, segmentation, tone prediction, word case / declension
7) Perform targeted data quality checks
8) Audio evaluation
After Launch
1) Fix all frontend bugs reported for the language via the methods in the Linguist Runbook, maintaining the regression test with each bug
2) Continue improving text normalization
3) Ensure each deployment of the voice passes Capability Testing referenced in the Launch Review Process
4) Perform ongoing Audio Evaluation
CANDIDATE PROFILE
Ideal candidate is a native or near-native speaker who majored/minored in linguistics, with some computational experience (or deep interest and willingness to learn).
Essential competencies needed for this role are:
· native or near-native (C1/C2) speaker of market the market language
· Advanced/fluent (C1/C2) level of English
· Undergraduate degree in linguistics or similar
· Demonstrated knowledge of International Phonetic Alphabet
· Some command line (Linux/Ubuntu) experience
Other competencies desirable for the role are:
· Some Python experience preferred
· Some JavaScript experience preferred
ARE YOU THE PERFECT CANDIDATE?