Job offers with languages in Europe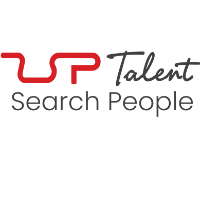 DESCRIPTION
The client is a highly-skilled group of sales professionals who focus on identifying and engaging with high potential prospects on behalf of our customers. The global, dynamic and dedicated team is the engine behind the customers' growth.
After a solid on-boarding training, you will be ready to hit the ground running and focus on taking care of the following responsibilities:
- You will be identifying, qualifying, emailing, and phoning new leads and get them to be super interested to use the client's platform.
- You will be generating appointments by means of proactive outbound prospecting.
- You will be collaborating with Account Executives and the Marketing team to develop targeted lists and drive opportunities.
- You will work directly with sales and marketing to discover opportunities from leads and assist with the preparation of demos for prospective customers.
- You will be managing, tracking and reporting all lead generation activities and results and proactively making suggestions for improvements.
- You will be acting as a mentor for new hires, helping them to onboard and navigate their key accounts.
- You will be maintaining knowledge of market conditions and competitive activities.
REQUIREMENTS
You are the person we are looking for if you have:
- You have experience in using phone and LinkedIn to connect with new businesses.
- you have a native level of German and an advanced level of English.
- You have motivation to gain experince and knowledge.
It would be outstanding should you have:
- Experience in sales of IT solutions.
ARE YOU THE PERFECT CANDIDATE?