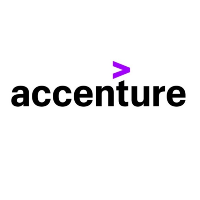 DESCRIPTION
Your career is about what you want to be and who you want to be. It's about bringing your skills, your curiosity and your best true self to your work..
By being part of this team, you will work from Monday, to Friday, 09:30-18:30, in a return to office way.
Every day is a process of growth, being responsible of:
Receive the contract request and create the draft of the contract using templates;
Handle the necessary approvals and validation for the contract to be created;
Work closely with the local sales team to make sure the deal is set up correctly in the system;
Facilitate the steps for client signature; When signed, proceed with inserting additional information and documentation so all is ready for agreement set up;
Participate in process improvements initiatives or special projects as assigned;
Update and maintain various systems and tools for standard process.
Skills that make your work successful:
You have a minimum of B2 Serbian level & English language skills;
You are familiar with MS Word, MS Excel, MS Outlook;
You are not experienced in the job field, but you want to develop your skills together with our professionals;
You are a team player with good communication skills;
You are self-motivated, with a positive attitude and approach;
You are able to solve urgent matters and work under pressure;
You are responsible in a work environment; Little or no previous work experience? Not a problem, as you will have access to extensive training and work side by side with experienced colleagues.
How we truly care:
Follow a journey of success. Learn, innovate, invest in yourself and make a step forward, closer to your life goals;
Travel virtually around the globe, working in a diverse and multicultural environment;
Benefit from health insurance and support from a mental health therapist, to keep your life balanced;
Have fun while working, participating in internal company events, sports activities and community initiatives;
Save money doing the things you love, having access to different discounts on products and services;
If you love vacations, joyful moments and volunteering, (as we do) you have access to travel vouchers, volunteering opportunities and lots of fun alongside Accenture team;
Enjoy other personalized benefits package, including meal vouchers, public transportation, private pension, life insurance, gym, additional vacation days.
For us, you are Truly Human. Join our Accenture Team and get along in a lifetime journey!
ARE YOU THE PERFECT CANDIDATE?