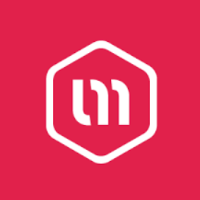 Brazilian SEO Content Writer for Sports Betting sites
DESCRIPTION
Hey there! Are you our next Leadstar? Take the chance of a lifetime and join a market leading, fast-paced team in the sports betting affiliate industry!
We offer you:
The opportunity to become an expert within SEO and content creation. You will learn from industry leaders
The freedom to develop passion and try out your own ideas for your projects
The prospect to grow within the company and take on more responsibilities
A workplace where Mondays feel like Fridays
What we want in return:
A high level of commitment
An eagerness to learn and to become the best
Smartness and creativity
A positive mindset
REQUIREMENTS
Who are we looking for?
We are looking for a Brazilian Portuguese speaking content writer who will write content for sports betting websites targeting Brazil. We do prefer it if you have lived in Brazil for a long period of time.
You have a general interest in internet publishing and are willing to become a nerd within content creation on the internet
You are excellent at expressing yourself in written Brazilian Portuguese
You are a person who wants to constantly achieve the highest results and always strives to produce the best quality of work possible
You are a self-driven person who likes to try out new things and take responsibility for your own projects
It's a plus if you have previous experience of working with SEO. If not, we expect you to be eager to learn everything there is to know about SEO and to become an expert within the field
It's a plus if you are interested in, and have a good knowledge of sports betting and casino.
ARE YOU THE PERFECT CANDIDATE?
Top countries with Portuguese jobs:
Top cities with Portuguese jobs: