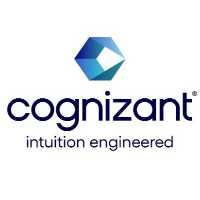 Content Moderation Associate with German
DESCRIPTION
Trust & Safety Content Reviewer
Location: Dublin, Ireland (100% office job)
Shifts: 8.30am - 5.30pm (24/7 availability)
Do you love social media? Are you a fan of vlogging or constantly looking to videos to help solve your challenges? If the answer is yes, then you must start your career with a global company working as a Video Content Analyst for the world's best loved video-sharing website.
Want to learn more about social media regulation, online free speech, internal controls or maybe even learn about EU policy making? Apply now, start your career supporting this exciting team.
Soft skills:
● Ability to work independently
● Excellent written, reading & spoken communications skills in German and understanding of local culture
● Good communications skills (English)
● Experience with social networking (or similar programs) Internet Savvy
● Interested in social media and current events (trending topics, viral news etc.)
● Quick learner and adaptable to learn new processes, concepts, and skills
● Be organized and able to manage time and tasks efficiently
● Strong attention to detail and a desire to deliver accurately, efficiently and to a high standard
● Have a neutral mindset towards different content that needs classification, regardless of the content itself
● Result-oriented, self-motivated, independent, and inquisitive
● Able to thrive in a fast-paced and team-oriented environment
● Excellent analytical and research skills
Technical skills:
● Moderate proficiency using Google products, including Gmail, Calendar or Google Drive
● Knowledgeable with channels that provide on demand Video
● Experience with confidential information collection and management (preferable)
Other requirements:
● Ability to manage critical situations with minimum supervision
● Good interpersonal and communication skills
● Ability to perform in adverse situations
● Should be comfortable working with explicit & sensitive content
Detailed Role & Responsibilities:
● Moderate content to ensure accurate and precise decision is applied in the online space in compliance with client's policies and guidelines
● Gaining full understanding and in-depth knowledge of client policies and guidelines
● Reviewing user generated content and editorial generated content including but not limited to text, images, audios, videos
● Review sensitive content, sometimes involving graphic or otherwise sensitive text/videos/images
● Identifying improvement opportunities and solutions to problems
● Analyze and identify content that is not in compliance with requirements and flag for action in a timely manner
● Review the reported content within agreed turnaround times and standards of quality
● Recognize trends and patterns, and escalate issues outside of the established policies
● Use market specific knowledge and insights to spot and scope solutions to improve the support of user community
● Ensure on meeting daily KPIs
● Ensures that the process is followed correctly in Service Operations
● Ability to learn to work with customer internal tools
● Maintain a high degree of confidentiality while meeting strict deadlines
ARE YOU THE PERFECT CANDIDATE?
Top countries with German jobs:
Top cities with German jobs: