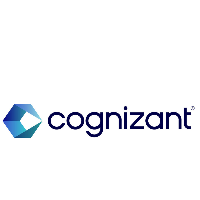 Dutch speaking Pharmacovigilance QC Associate
DESCRIPTION
Dutch Speaking Pharmacovigilance Associate
Hybrid work
Office address: Mill Park, Budapest, Soroksári út 44, 1095 Hungary
Start date: As soon as possible
Permanent position
Full time
We are looking for Dutch speaking associates to join our Affiliate Pharmacovigilance QC team in Budapest.
The Affiliate Pharmacovigilance QC associate is responsible for quality reviewing the entry of source document information in client database done by Affiliate Pharmacovigilance associate, document the feedback in a quality tracker and maintain the quality data for each case. Also, to analyze common defect and defect trend to maintain the appropriate quality. Elevate the common defects to training team and leads.
Responsibilities:
Route information/safety reports to appropriate Department viz. Medical inquiry (MI), Product complaint (PC), Other inquiry (OI)
Monitoring mailbox, triage for patient safety reports and emails.
Maintaining and archival of emails/source documents and updating sharePoint/folder.
Handling of source document and entering data in client tracking system as per triage criteria. Acknowledge receipt of information as defined by client.
Obtain consent from reporter for follow up report.
Assess cases for missing information and initiate Follow up Query Letter using the proper letter format and tracking the follow up attempts till the closure of follow up.
Check Case Validity as defined by client.
Perform initial checks, search database to prevent duplicate entries.
Ensure that upfront clarification requested in case of data discrepancy in source document.
Enter safety information in client system and evaluating the safety information for case seriousness and potential upgrade and downgrade for seriousness in follow up cases, evaluate dechallenge-rechallenge.
Patient Support Program – Source Data Verification; obtain reports from vendor and reconcile data with client application.
Available after-hours to support the project for operational coverage.
Translation & Back Translation of patient safety reports within the client SLA.
REQUIREMENTS
Your profile:
You are a graduate in Life Sciences (you need to hold a Bachelors or Masters degree in Life Science)
English and Dutch intermediate is a must (written and oral)
ARE YOU THE PERFECT CANDIDATE?
Top countries with Dutch jobs:
Top cities with Dutch jobs: