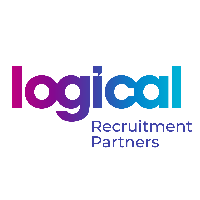 Italian Speaking Sales representative/Sales Executive
DESCRIPTION
Job Title: Italian-Speaking Sales Representative
Location: Athens Office Based Monday to Friday
Salary: 1440€ to 1850€ /month depending on experience
Signing Bonus: 600€ paid in three instalments in the first 9 months.
Relocation Package: Flight Reimbursement + Accommodation for 4 weeks
This is a new opportunity to join this organisation in its first phase of recruitment. If you are a talented salesperson with a passion for technology and digital solutions this is an excellent new role and company to join. If you fluent in Italian and excited about joining a globally renowned company.
We have an exciting opportunities for you to join our sales team as an Italian-Speaking Sales Representative!
As a global leader in digital media and marketing solutions, empowering businesses and individuals to create engaging and immersive digital experiences. We are looking for an enthusiastic individual to contribute to our continued success and growth in the Italian market.
Responsibilities:
Drive revenue growth by identifying and closing sales opportunities within the Italian market.
Build and maintain strong relationships with existing and potential customers.
Understand customer needs and provide tailored solutions to meet their specific requirements.
Meet and exceed sales targets and KPIs.
Collaborate with cross-functional teams to ensure customer success and satisfaction.
Requirements:
Fluency in Italian (written and spoken) is essential.
Proven track record in sales, preferably in the technology or software industry but not essential.
Strong communication and negotiation skills.
Ability to work independently and as part of a team.
Goal-oriented mindset with a drive to achieve targets.
Benefits:
Competitive salary package of up to 1850 euros per month.
Signing bonus of 600 euros to welcome you to the team.
Relocation package including flight reimbursement and accommodation for 4 weeks.
25 days holiday plus bank holidays
Life Insurance
10% performance bonus
Daily Hellas card 5€ a day
Bespoke training for individuals career development
Opportunity to work for a globally recognised company at the forefront of digital innovation.
Professional growth and development opportunities within the company.
Collaborative and inclusive work environment.
If you are a motivated and results-driven salesperson with fluency in Italian and a passion for technology, this is the perfect opportunity for you. Join and contribute to shaping the future of digital experiences!
To apply, please submit your resume and a cover letter highlighting your relevant experience and why you are the ideal candidate for this role. We look forward to hearing from you!
ARE YOU THE PERFECT CANDIDATE?
Top countries with Italian jobs:
Top cities with Italian jobs: