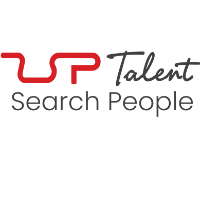 Paid Media Specialist with a Native Level of English
DESCRIPTION
At Spekk, we can't offer brutal, back-breaking hours or compulsory rules on formal attire. We
leave that to the prehistoric multinationals who'll most likely forget your name by Q2 – or
whatever those guys call 'spring.'
You'll support a core part of our business: running ads for our experience and festival clients.
This is a chance to be at the heart of some of the most amazing events and festivals that are
currently out there.
Your job will be to support the Experiences department , mining and analysing data, setting
up smart ad audiences, executing ad campaigns and monitoring their performance.
REQUIREMENTS
Please apply if...
• You've got at least a Bachelor's degree.
• You've either worked in Facebook & Tiktok Ads Manager for 1+ years or have completed a Facebook Media Buying Certification (Blueprint certificate).
• You're a human calculator.
• You're native / bi-lingual English.
• You can work during UK office hours (we're pretty flexible, but for meetings we'll need you
to be around)
ARE YOU THE PERFECT CANDIDATE?
Top countries with English jobs:
Top cities with English jobs: