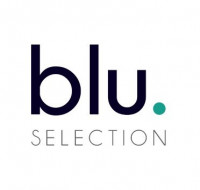 Technical Support for Digital Marketing (French Speaker)
DESCRIPTION
Would you like to start your career working in digital marketing? Do you like technical support, online advertising and new technologies?
If you are motivated, creative and open-minded, we might have the perfect job for you!
Your responsibilities and impact as Technical Support for Digital Marketing will be:
Solving technical issues and fixing/repairing of the online marketing platform in a B2B environment
Define solutions to clients and adjust existing processes and methods to guide possible solutions
Using basic coding and diagnose skills for problem analysis
Recognize the goals of the clients and support them through chat by providing solutions accordingly
Achieve strong customer satisfaction with a focus on quality and results
Skills, qualifications and interests you need to succeed in this role:
You have residency card with valid work permit or EU Passport (As the client does not sponsor visa)
You speak a native level of French + you have a good level of English (at least B2).
You have a high school degree or already have a bachelor's degree.
You have technical support background
You have a general understanding or interest in online marketing products
You are a strategic thinker.
You have a drive for excellence and professionalism.
You are a true team player and willing to work with many different nationalities.
What's in it for you?
Contract type: a fixed-term contract for one year that can be renewed every year
Working hours: Mon – Fri 8 am to 5 pm (40 hrs/week)
Training: 7-10 weeks
Salary conditions (*) – 2 options:
a.) Including free accommodation (shared flat, all bills included): 950€ gross/month + bonus of up to 400€ gross per quarter
b.) Without accommodation: 1.160€ gross/month + bonus of up to 400€ gross per month
(*) Compensation of the training period 100%
For international applicants:
Reimbursement of your initial flight costs after 9 months
Pick up from the airport
Annual return ticket to your home country (within the EU)
Help with paperwork, opening a bank account, etc. upon arrival
Free Portuguese lessons, cooking classes, sports activities and social events organized by the company.
Real career opportunities in different career paths
ARE YOU THE PERFECT CANDIDATE?
Top countries with French jobs:
Top cities with French jobs: