Job offers with languages in Europe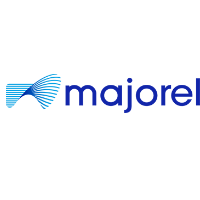 DESCRIPTION
Welcome to Majorel! We are a leading customer experience multinational with over 82,000 professionals in 45 countries all over the globe. Our diverse #OneTeam designs and delivers flexible solutions in 70 different languages that make a difference to the customers of many of the world's most respected brands. Creativity, Excellence and Respect, our fundamental values, drive everything we do.
Whether you are an experienced professional or just starting out, we can offer you the right support to help you achieve your goals. Are you also #DrivenToGoFurther? Join us now!
Job responsabilities:
Responding promptly to customer inquiries.
Communicating with customers through various channels.
Acknowledging and resolving customer complaints.
Knowing our products inside and out so that you can answer questions.
Processing orders, forms, applications, and requests.
Keeping records of customer interactions, transactions, comments, and complaints.
Communicating and coordinating with colleagues as necessary.
Providing feedback on the efficiency of the customer service process.
Job requirements:
Native or Proficient Czech and fluent English (minimum level C1)
Excellent communication skills, empathy and team spirit
Previous experience in Customer Service is a plus
Attention to detail - understand that it is the small details that can make the biggest difference.
Prove you can work and make decisions with minimal supervision
Feel passionate about customer experience
Job offerings:
Competitive wages (14 monthly payments per year)
Health Insurance from the first day of contract
Performance Bonus
Meal allowance in voucher card (net)
Flexible schedules
Well being campaigns, training and development programs, partnerships/discounts, and year-round events (solidarity and environmental actions, volunteering, and fun competitions
Feel Good Community - Integrated solutions to building a better and to motivate and surprise teams in their day to day, tailored wellness and psychological support
Career progression and possibilities for an International career
Refer a friend program, amongst others
Modern work environment at an attractive location with excellent public transport connections
Work/Live in Lisbon, one of the great places to live and work (work on site)
You know... Opportunities do not happen. We create them together at Majorel Portugal!
ARE YOU THE PERFECT CANDIDATE?