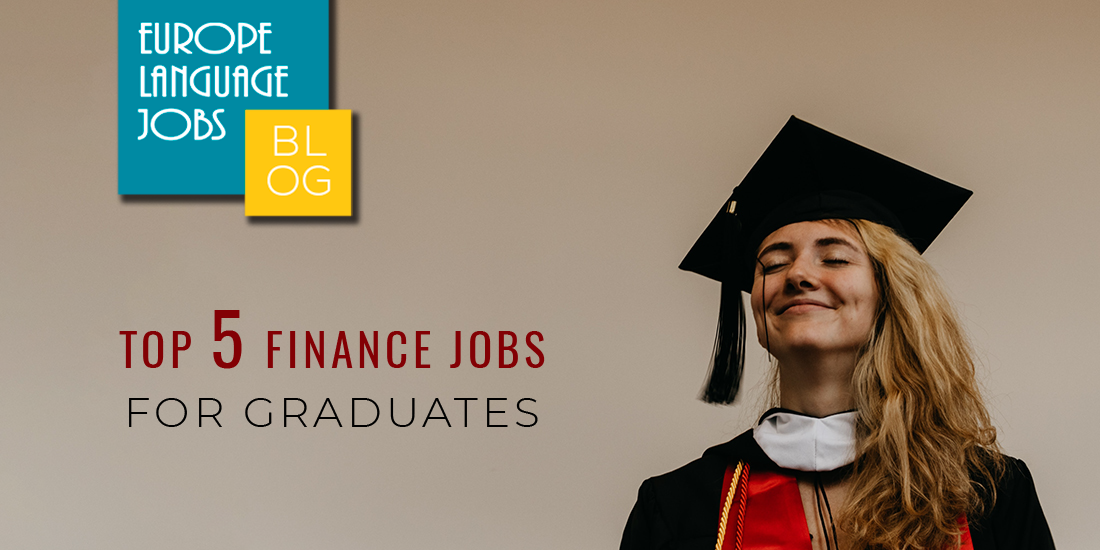 Top 5 finance jobs for Graduates (that aren't accounting)
When most people think of finance, one of the first jobs that come to mind is accounting. However, there are many layers to the finance department. In fact, studying finance or economics opens up a whole world (literally) of opportunities in the finance sector that don't involve accounting. This has become especially true over the last few decades thanks to globalisation. With multinationals and even smaller companies having offices dotted around different locations around the world, the demand for finance graduates who are willing to move abroad to work in their native language, or even better, multiple languages, has become increasingly high.
Compliance
In simple words:
Compliance is the role of ensuring a company is complying with the various rules and regulations they are legally bound to.
A more detailed explanation:
Working in compliance will definitely require a background in finance, in most cases a university education, plus maybe some additional working experience. You must have a good understanding of legal regulations, ethical practices, and standards in your desired industry. The most important soft skills a compliance officer could have would be analytical, investigative, and decision-making skills. If you don't have a university education in finance or economics, don't lose hope, as other degrees such as law or management, can lend some help in progressing your compliance career.
Where can compliance take you?
Vilnius, Prague, Madrid, Dublin, Sliema
Which companies are recruiting compliance candidates?
Monster Career, Western Union, Job and Talent, Abrivia Recruitment Ltd, Betting Connections Recruitment Solutions
Which languages are in demand in compliance?
English, Italian, German, Turkish, French, Finnish, Spanish, Dutch
Cash collection
In simple words:
Cash collection is where recover cash from customers/clients who have been issued an invoice.
A more detailed explanation:
As with many careers in this list, your first foot in the door will be having a university qualification in finance. Your main responsibility will be managing due and overdue balances on customer accounts and ensuring on-time payment for all customers. This will require market knowledge, strong analytical and customer service skills, as well as being a problem solver.
Where can cash collection take you?
Lisbon, Sofia, Oeiras, Barcelona, Prague, Dublin, Linda-a-Velha
Where can cash collection take you?
TSP, David Kennedy Recruitment, Adecco, Blu, Monster Career, Paypal
Which languages are in demand in cash collection?
French, English, Italian, Danish, Dutch, German, Polish
Financial Analyst
In simple words:
Financial analysts analyse how a company is actually performing against how they expected to perform and would explain the differences between the two.
Job description:
For a financial analyst to be successful in their job, they must be aware of trends and developments in their market. They need to understand and use financial models effectively, whilst factoring in a number of variables. Analysts look at revenue, cost, and profit and help companies examine where to spend money, and how to save it. Since this role demands a solid economic understanding, a degree in finance or economics is more often than not required. Speaking multiple languages can help boost your prospects in this field as multinationals need analysts to be able to work with different global markets.
Where can financial analysis take you?
Which companies are hiring financial analysts?
Talentuno, Air Products
Which languages are in demand for financial analysts?
Dutch, English, French, German, Hebrew, Italian, Swedish
Credit specialist
In simple words:
Credit specialists analyse clients' financial histories to assess whether they qualify for loans or lines of credit.
Job description:
Credit specialists need to demonstrate good customer service and communication skills to work closely between customers and finance departments to ensure goods are paid for on time and understand the causes of non-payment. You will need to understand and calculate credit risks and identify and create strategies for areas for improvement including technology solutions. Again, being able to speak multiple languages will help you stand out as the language of customers may differ from that of the finance department.
Where can being a credit specialist take you?
Which companies are hiring credit specialists?
TSP, Adidas Fashion
Which languages are in demand for credit specialists?
Italian, English, French, German
Source to Pay
In simple words:
Source-to-pay or S2P is "the entire end-to-end process involved in procurement."
Job description:
Source to pay will require good time management and an understanding of the procurement process. You will need to comply with procurement standards, policies and procedures and collaborate with a number of departments within your company. As may be expected, this will also require great communication skills. You will need an understanding or experience with accounting, and a knowledge of multiple languages is a plus as you will be working with many teams.
Where can Source-to-Pay take you?
Which companies are hiring source to pay specialists?
TATA Consultancy Services, Worker Associates
Which languages are in demand for source to pay specialists?
English, Arabic, German, Italian
Don't just look at the traditional route
It's a great idea for graduates to open themselves up to all the opportunities afforded to them - instead of going for the most obvious choice! There are lots of career possibilities available for finance graduates that don't involve accounting or working for investment banks. Remember to align your professional goals with your personal goals - what working environment will make you happy? And what tasks give you the most drive? The traditional route is not for everyone. Considering a job that will allow you to travel, utilise your language skills or even reduce the stress in your life are all important things to consider.
Jan 13, 2020 by Charlotte
:)
posted 1 month ago by Alexander
---
---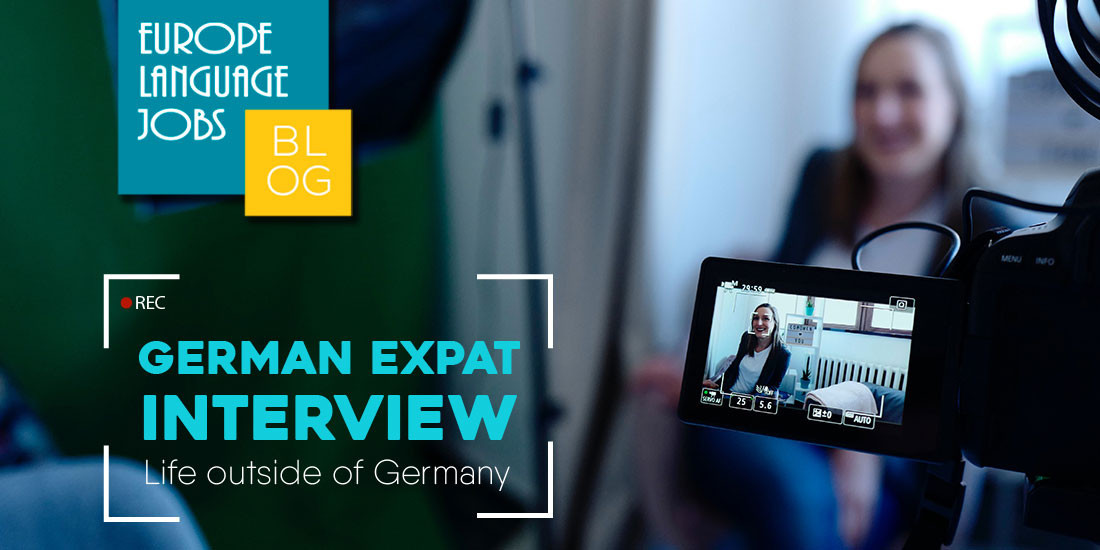 To round off our German week, we interviewed Jennifer, a multilingual expat from Cologne, she has been living outside of Belgium for the past 4 years. Let's hear about her experiences as an expat in B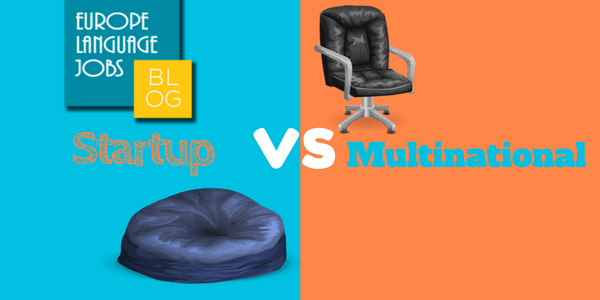 Beanbags or office chairs? Trainers or shoes? Pizza Friday or Friday tie day? You need to weigh up what things you value before you start applying to jobs.