Berlin: the capital city of Germany has lots to offer when it comes to living as well as jobs.
You can call it your dream city because of the scope for jobs keeping in mind the startups hire expats in huge numbers. Having a large English speaking population is just one reason that makes Berlin so popular with expats but what other reasons make Berlin great?
Ruling the list of Cosmopolitan cities, expats form around one-third of the population of Berlin and the employment scope is way too high for them. Speaking the wonderful language of German will also help you find a job not just in Berlin, but all across Europe!
Transport
Traveling in Berlin is easy-going and you will love the way the city welcomes foreigners. Having a geographical area bigger than cities like Paris, the hustle and bustle that usually prevails in big cities isn't there. There are nightclubs and yes you can have an exciting nightlife once you have moved to this awesome city.
Weather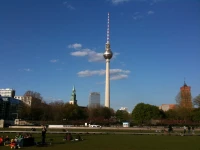 During the spring season will give you the right feel. Berlin is at its best during the spring and you should absolutely visit the place during this season. Summers in Berlin are refreshing and a stroll is all you need during a lovely summer day. Happy smiling faces all around the place are sure to make your day.
Green city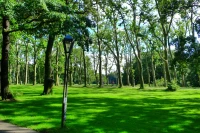 The concept of recycling and reuse is a serious agenda as almost every building has a recycling system installed. Cycling is a popular mode of conveyance in Berlin and the traffic chaos existing in other large cities is almost absent here. There are monuments, lakes, beaches, and plenty of greenery all around Berlin.
Eating In Berlin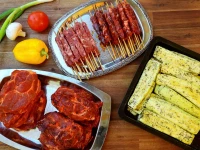 There's diversity in food as well and you will absolutely love eating at several places that charge affordable prices. The city is pretty cheap when compared to other big cities in Germany and all over the world. Be it the apartment cost or the public transport, everything is budget friendly in Berlin.
Smart city
Put your know-how and IT expertise to the fullest use by moving to this amazing city that ranks third after California's Silicon Valley and London in terms of the biggest Web and e-commerce start-up location. The business market is dynamic and the job opportunity is something you must take advantage of.
Finding a job
It is time you should learn about special visas. Well, stay in the city, hunt for a job! Still confused? You can apply for a job seeker visa and stay in Berlin for up to six months looking for a job.
How about multitasking in this cosmopolitan city? The Berliner spirit will motivate you to look for a static job while multitasking. You can work as a bartender, DJ or maybe walk dogs for a change. You can handle all of this together in different shifts.
Berlin could be the place for you especially if you speak more than one language, take a look at why Berlin is Europe´s next big multilingual job market!
The place to be
Germany is a hugely popular destination for outsiders. The non-conformist atmosphere in Berlin will make you feel at home. You will smell creativity in the air and the edgy vibe that the city emits is due to the young artists moving to the city in recent times. The positivity and the casual approach is something you will love about this place.
Well, when there's so much the city is offering, it expects you to learn its official language because the German language is the soul of Berlin. Knowing just the English language won't help you survive in the city. Isn't learning a new language something cool?
Today's post was written for Europe language Jobs by Ido from Tripedia
So, planning to move to Berlin? Germany is on the cards next so be sure to check out our guide to Relocating to Germany! All the best.