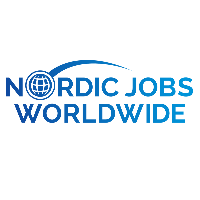 DESCRIPTION
Are you ready and motivated to take responsibility to lead, motivate and inspire your own team to deliver top results? At Multilingual Jobs Worldwide, we are looking for an ambitious German-speaking Business Manager to lead a team of German-speaking International Recruiters, Talent Hunters and Talent Sources at our office in Oslo, Norway!
Who we are
Multilingual Jobs Worldwide is a professional recruitment company that focuses on connecting multilingual talents with the most exciting businesses from all over the world, such as Germany, France, Netherlands, Belgium, Italy, Spain, and more. We have had a steady development since our start in 2016, with a completely organic growth. We have been awarded the Gazelle Prize in 2021 and 2022, Recruitment Company of the Year, Enterprise in 2022 through the Vinny Awards as well as nominated for several other awards.
We partner with over 300 clients in over 30 different countries and are headquartered in Oslo with additional offices in Malaga, Lisbon, Tallinn and Malta. We also have remote colleagues working from different locations in Europe.
We provide our candidates with a great recruitment experience. Our recruiters are specialized in their fields and languages, offering the candidates comfort and cultural knowledge that is especially valuable when moving abroad. We don't simply help our candidates get jobs; we help them move abroad to a new lifestyle.
REQUIREMENTS
We are a culture-driven organization that are driven by our values:
Top Class Performer

- We aim to be the best in the world in what we do!

Global Connect

- We are connecting people worldwide!

Always Adapting

- Future driven mindset, with simplicity behind every decision!

Client Partnerships

- The key to success, we create this together!  

Common Success

- Win-Win-Win is always our ambition!

Passionate

At

Work

- We love what we do!
We are a scale-up company with fantastic and continuous growth with an international environment build on trust and clear expectations. Are you ready to join the Worldwiders family?
What you will be doing
As a business manager at Nordic Jobs Worldwide, you work with international recruitment and supervise and coach a team of German -speaking recruiters in their day-to-day operations for achieving and exceeding targets and results. You will be reporting to top management and be a part of the Nordic Business Management team. Your role will include, but not be limited to, the following tasks:
Supervising a team of German - speaking recruiters and coaching them on their performance on a regular basis to ensure KPIs, client delivery and company goals
Creating action plans to deliver candidates to our clients, ensuring the quality of candidates is up to our standard
Developing your own division to increase the brand success and brand awareness within the organization and for the brand as a whole
Using your creativity to come up with new ideas to increase the brand success and team spirit
Scheduling and organize team activities and meetings

Being an active part of the recruitment team by sourcing, screening, sending, and placing talents to our clients on a weekly basis

Conducting internal recruitment processes

Collaborating with other business managers to secure the targets for the whole brand

Demonstrating behaviors and high work ethics aligned with the company culture, values and standards
SKILLS
ARE YOU THE PERFECT CANDIDATE?