Job offers with languages in Europe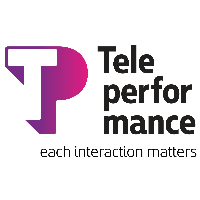 DESCRIPTION
Are you a Dutch speaker? Grab this chance to join our Customer Service team in Greece to work with the leading domestic appliances manufacturer
Our collaboration with a major domestic and commercial appliances manufacturer is getting stronger, with a common goal: Exceed customers' demands! Grab the opportunity to join our Customer Service team, to offer customers excellent solutions.
If you have the service gene in your blood and work well in a team, then Teleperformance Greece is the place for you.
Your responsibilities:
Responding to customers' inquiries via e-mail, chat & phone
Work on the different business transactions (information request, service request, complaint, and sales request spare parts)
Log calls/cases from customers into the customer relationship database
Work effectively as part of a team, developing effective and supportive relationships with colleagues and management
Be positive & proactive and have a desire for applying continuous improvement processes
Provide and maintain a strong, professional relationship with all customers and always show empathy
Strive towards customers retention and loyalty, fully supporting the customers to achieve a successful outcome to their inquiry
REQUIREMENTS
Job requirements:
Fluency in Dutch
Excellent writing skills
Good command of English
Soft skills & politeness
Technically adept (know your way around Windows, shortcuts, basic troubleshooting)
Capability of multitasking
ARE YOU THE PERFECT CANDIDATE?