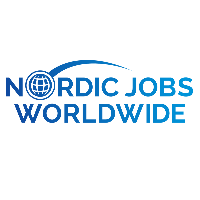 DESCRIPTION
Join us in Athens - An Exciting Opportunity Awaits!
Are you ready to embark on a career adventure in one of the most captivating and culturally rich cities in the world? Look no further than Athens, the birthplace of democracy and a vibrant metropolis that seamlessly blends ancient history with a modern, cosmopolitan vibe.
We are thrilled to offer you an exciting opportunity to work in Athens, Greece, a city known for its warm Mediterranean climate, stunning landmarks, and a lifestyle that effortlessly fuses leisure and productivity.
Company Overview:
Our client is a leading global organization dedicated to providing outstanding customer support services for their clients. Join their team in the vibrant cities of Crete or Athens, Greece, and be part of a multicultural environment where your skills and language abilities will make a real difference. With our comprehensive relocation package, including flights, hotel accommodation, and assistance with finding suitable housing, they aim to make your transition as smooth as possible.
Job Description:
As a Swedish-Speaking Customer Support Representative, you will play a vital role in delivering excellent customer service to our valued clients. Your fluency in Swedish, combined with your problem-solving skills and strong communication abilities, will enable you to assist customers effectively, resolving their inquiries and providing the highest level of support.
Key Responsibilities:
Handle customer inquiries via phone, email, and chat in a professional and timely manner, ensuring customer satisfaction.
Diagnose and troubleshoot customer issues, providing accurate and efficient solutions.
Document and maintain detailed records of customer interactions and solutions provided.
Collaborate with cross-functional teams to resolve complex cases and escalate issues when necessary.
Contribute to process improvements and share customer feedback to enhance overall customer support.
Why Athens?
Cultural Treasure Trove: Athens boasts a rich heritage and is home to awe-inspiring historical sites like the Acropolis, Parthenon, and Ancient Agora. Experience the magic of walking amidst ancient ruins and discover a city that encapsulates centuries of human civilization.
Modern Mediterranean Lifestyle: Athens offers the perfect blend of vibrant city living and laid-back Mediterranean vibes. From its bustling markets and trendy cafes to its stunning beaches and outdoor activities, you'll have endless opportunities to unwind and enjoy a balanced lifestyle.
International Community: Athens attracts a diverse community of professionals from around the globe. Collaborate with talented individuals from different backgrounds, build international connections, and expand your professional network.
Coastal Beauty: Immerse yourself in the beauty of the Aegean Sea. Athens offers easy access to breathtaking beaches and picturesque islands, allowing you to escape to paradise during your downtime.
Join the team and embark on an enriching professional journey in Greece while enjoying the beauty of its cities and stunning landscapes. Apply now to be part of their dynamic and diverse team!
Nordic Jobs Worldwide
Nordic Jobs Worldwide is a professional Nordic recruitment company focused on connecting candidates from Sweden, Finland, Norway, and Denmark with businesses from all over the world.
Nordic Jobs Worldwide is the largest language recruitment agency in the Nordic region, with offices in Oslo, Tallinn, Malaga, Malta, and Lisbon. We match the most exciting jobs with Nordic talent worldwide. We have helped over 3000 people find their dream job with our 300+ partners in over 30 countries.
REQUIREMENTS
Requirements:
Native or near-native fluency in Swedish and excellent command of English, both written and spoken.
Strong customer-oriented mindset with a passion for delivering exceptional service.
Excellent communication and interpersonal skills, with the ability to empathize and adapt to customer needs.
Problem-solving abilities and a keen interest in troubleshooting technical issues.
Proven ability to work independently, prioritize tasks, and multitask effectively.
Familiarity with social media platforms and a genuine interest in technology.
SKILLS
ARE YOU THE PERFECT CANDIDATE?