Job offers with languages in Europe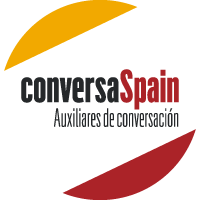 DESCRIPTION
Join the ConversaSpain Programs and become an Auxiliar de Conversación in Spain. Immerse yourself in the Spanish culture while teaching 4 days per week from October 2024/January 2025 to May/June 2025.
ConversaSpain will give you the opportunity to teach in a public school in the Madrid, Murcia, Castilla-La Mancha, and Castilla y León regions (upon availability). During this experience, you will have the fabulous opportunity to share your culture while gaining classroom experience and teaching skills.
What's Included in the Program?
• 14/15/16 teaching hours per week in 4 weekdays
• Placement ensured and tax-free monthly stipend (1,000€ in Madrid, 875€ in Murcia, and 800€ in Castilla-La Mancha and Castilla y León)
• Pre-departure assistance: concerning the visa application process, background checks, or medical certificates
• Welcome documents available in English on the ConversaSpain Online Platform: step-by-step instructions to process legal documents, practical tools, and advice to get settled in your new destination (accommodation, transportation, bank accounts, sim cards, Spanish lessons, and more)
• Personalized support through an assigned advisor
• Health coverage included
• Teaching workshops and resources
• Access to our community of participants before your arrival in Spain
4 Packages:
• ConversaSpain Support
• ConversaSpain Support + 140-Hour TEFL Course
• ConversaSpain Support+ Immersion Week*
• ConversaSpain Support + 140-Hour TEFL Course + Immersion Week*
*upon availaility
REQUIREMENTS
What Are the Requirements?
• Be a native-level English speaker.
• Hold a university/college degree (e.g.: Bachelor, Master, Associate's, NQF7, or equivalent) in any subject or be enrolled, at least, in the second year of a degree.
• Be a citizen of a country where English is the official language and or hold a C2 English Certificate (CEFR) or equivalent if you are from another country accepted by the Education Authorities *if applicable
• Be aged up to 59 at the beginning of the program.
• Spanish is not required!
We work on a first-come, first-served basis, so we recommend you apply as soon as possible!
ARE YOU THE PERFECT CANDIDATE?