Job offers with languages in Europe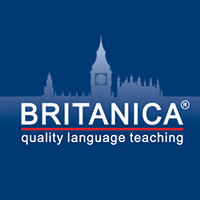 DESCRIPTION
You are a creative individual willing to improve as a professional in the field of teaching!
You are motivated to adapt and grow in a fast-paced environment!
You are excited to work with people and children and enthusiastic to help them acquire new skills!
If that is so, then you are the right candidate for the current position we are offering in our team!
BRITANICA has been providing quality English language teaching for a wide range of learners for more than 20 years.
Our courses for students are tailored to meet their needs at work and in their everyday lives. The methods we implement are non-traditional and based on the newest global trends in teaching English, which enables us to be effective in helping our students accomplish their educational and future professional goals.
Our sole purpose is to make a difference in children's lives by teaching them many valuable skills in addition to learning English. We challenge ourselves every day to go the extra mile.
As an English teacher you would be responsible for:
Building trusting relationships with students, parents and other staff members
Organizing classroom lectures and coursework
Providing feedback based on observation of classroom behaviour and results
Keeping a record of students' attendance and grades in our academic software
Collaborating with teaching staff and administrators to foster a good student experience
Join OUR TEAM!
Please send us your CV (a cover letter would be appreciated).
All data provided by you are protected within the meaning of GDPR and will be used only for the
purposes of this selection.
REQUIREMENTS
To be successful in this position you would need to:
possess good command of English;
be enthusiastic about teaching;
have excellent communication skills;
have superior listening skills;
be friendly and approachable and be able to work in a team;
be responsible and highly organised;
be creative and energetic;
ARE YOU THE PERFECT CANDIDATE?