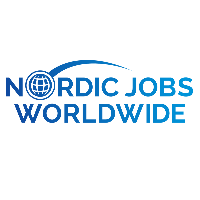 Danish-speaking Insurance Process Specialist to Vilnius
DESCRIPTION
Are you dreaming of moving to a beautiful and easy-living country in the Baltics? Look no further as we have a new role in the capital of Lithuania! Welcome to living your dream life in Vilnius! Our client is currently looking for a Danish speaking process specialist to join their fun and inclusive team. Your Danish language skills only need to be a B1, but more fluency would be highly regarded!
Join an American multinational company providing information technology, consulting, and business process outsourcing services. We are looking for a collaborative, structured and motivated Danish speaker to join our team.
Your daily tasks will also include:
• Ensuring that information and data in the system is always recorded and updated properly
• Proactively identifying and solving issues in the system
• Reviewing that Customers' / Insurers' documents are compliant to existing procedures
You will help customers with:
• Various P&C products in order to get to know them better
• Resolving different policy updates and any issues/queries
• Other services to ensure the best experience for them
Interested? Apply today!
Nordic Jobs Worldwide
Nordic Jobs Worldwide is a professional Nordic recruitment company focused on connecting candidates from Sweden, Finland, Norway, and Denmark with businesses from all over the world. Nordic Jobs Worldwide is the largest language recruitment agency in the Nordic region, with offices in Oslo, Tallinn, Malaga, Malta, and Lisbon. We match the most exciting jobs with Nordic talent worldwide. We have helped over 3000 people find their dream job with our 300+ partners in over 30 countries.
REQUIREMENTS
About you:
• Intermediate Danish language skills (B1 and upper level)
• Strong motivation to provide highest level of customer satisfaction
• Accuracy, structure, orientation to details
• Good communication and collaboration skills
• Positive attitude and willingness to learn in fast changing environment
• Experience in Insurance, Finance or Customer Care would be an advantage, but not a requirement
ARE YOU THE PERFECT CANDIDATE?
Top countries with Danish jobs:
Top cities with Danish jobs: