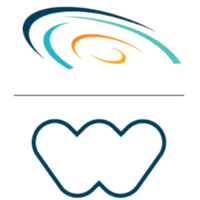 Supervisor - IT Sector - EN
DESCRIPTION
Webhelp is seeking a dynamic and ambitious Team Manager to lead and manage our sales team in Barcelona.
Team management is a mix of strategies and actions that brings a talented group of people to work together as a team and accomplish a common purpose.
The team manager is someone who can keep the talents motivated and helps them to achieve the team's target and thereby providing exceptional service that suit the needs of our high-profile clients.
-Are you an exceptional leader with a passion for mentoring and developing a team to reach their full potential?
-Are you an experienced sales leader with a proven track record of achieving targets?
If so, we have the perfect opportunity for you!
Primary functions:
-Ensure team achieves the agreed Service Levels + Revenue target
-Organize recurrent governance model with your customers to review the service levels
-Provide performance statistics and reporting to the customer as required.
-Ensure the introduction and transfer of WEBHELP best practices including but not limited to recruitment, reporting, motivation, staff retention, training, escalation.
-Build strong productive working relationships with your customers and their management teams.
-Manage performance of direct reports through the use of appraisals, objective setting, training, development and performance improvement plan
-Manage all disciplinary issues effectively
-Hold regular team meetings and ensure regular communication to motivate the staff
We offer:
-Full time (39 hours/week) and a long-term contract
-Schedule: Monday to Friday from 08:30 - 17:30
-Salary: 30.000 euros gross/year + up to 4.000 euros gross/year in bonus + 15.000 overachievement and incentives + ticket restaurant + medical insurance = TOTAL OTE OF 51.040 EUROS
-Start date: Immediate
-23 working days of paid annual leave (generated on the basis of the calendar year and in proportion to time worked)*
Knowledge & key skills:
Essential
-Strong sales and pipeline management skills.
-Operational / business management experience
-Strong people management skills – interpersonal skills, appraisal skills, interviewing skills
-Ability to work alone, under pressure and to deadlines
-Ability to implement and manage change
-Excellent communication skills at all levels
-Excellent decision making/problem solving skills
-Demonstrable management experience within outsourced service delivery environment
-Native English speaker
-Follow the security rules of the company
-Ability to motivate, encourage and coach others to develop strong relationship-building and sales skills
-Familiar with business processes, tools and CRM systems
Desirable
-Additional Language Skills (Spanish)
-Previous international experience
-Educated to degree level or above
-Business knowledge and commercial awareness
We offer a competitive compensation and benefits package and opportunities to grow within the company.
Join our team in Barcelona and take your career to the next level!
Apply today!
***The recruitment processes and people involved in them (both recruiters and Project Managers) will not discriminate any candidacy because of age, disability, ethnic, marital status, gender, nationality, ideology, politic, race, religion and sexual orientation.**
RRQ23-002575-1-UNITED KINGDOM
ARE YOU THE PERFECT CANDIDATE?
Top countries with English jobs:
Top cities with English jobs: