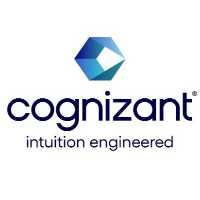 Video Content Analyst with German
DESCRIPTION
Project: Trust and Safety
Schedule: 24/7 – 08:00 to 17:00; 14:00 to 23:00; 23:00 to 08:00
Days off: Typically consecutive, but one week each month (on average) they can be separated to align schedules.
Location: Lagoas Park – Oeiras
Content Moderators play an important role in ensuring the safety of online communities against harmful user generated content. Safeguarding the online communication space can lead to meaningful and rewarding work for a content moderator as the mission of moderation aims to create positive, safe, and inclusive environments for everyone.
Rewarding outcomes are not often without challenges. As a part of the job requirement, you will be required to review and analyze explicit and extremely sensitive content sometimes involving graphic or otherwise disturbing text, videos, and images which may be disturbing due to their egregious nature. The content under review is likely to expose the reviewer to crime scenes, dangerous or derogatory content, abuse, harassment, and sexually explicit content.
At Cognizant, we are committed to the safety and well-being of our employees. As part of our benefits, we proactively provide evidence-based wellbeing solutions for employees working within the critical role of content moderation. Our wellness practices are holistic and aimed at risk mitigation across areas of training, monitoring and support. We understand the cost of caring and the importance of creating a resilient workforce in which employees thrive while being able to make a difference in the world around them.
We can't wait for you to join our team!
Day to Day Responsibilities:
● Review user flagging reports regarding website content
● Understand and remain up to date with client's policies and guidelines
● Analyze and identify content that is not in compliance with requirements and flag for action in a timely manner
● Review the reported content within agreed turnaround times and standards of quality
● Recognize trends and patterns, and escalate issues outside of the established policies
● Use market specific knowledge and insights to spot and scope solutions to improve the support of user community
● Review sensitive content, sometimes involving graphic, discriminatory, or otherwise disturbing subjects on text or video formats.
Language:
● German native + B2 English
Experience:
● 0-12 months of professional work experience in a business process outsourcing company or comparable service environment
Soft skills:
● Ability to work independently
● Good communication skills, both verbal and oral
● Quick learner and adaptable to learn new processes, concepts, and skills
● Be organized and able to manage time and tasks efficiently
● Strong attention to detail and a desire to deliver accurately, efficiently and to a high standard
● Have a neutral mindset towards different video content that needs classification, regardless of the content itself
● Result-oriented, self-motivated, independent, and inquisitive
● Able to thrive in a fast-paced and team-oriented environment
● Interested in social media and current events.
Technical Skills:
● Minimal proficiency using Google products, including Gmail, Calendar or Google Drive
● Knowledgeable with channels that provide on demand Video
ARE YOU THE PERFECT CANDIDATE?
Top countries with German jobs:
Top cities with German jobs: