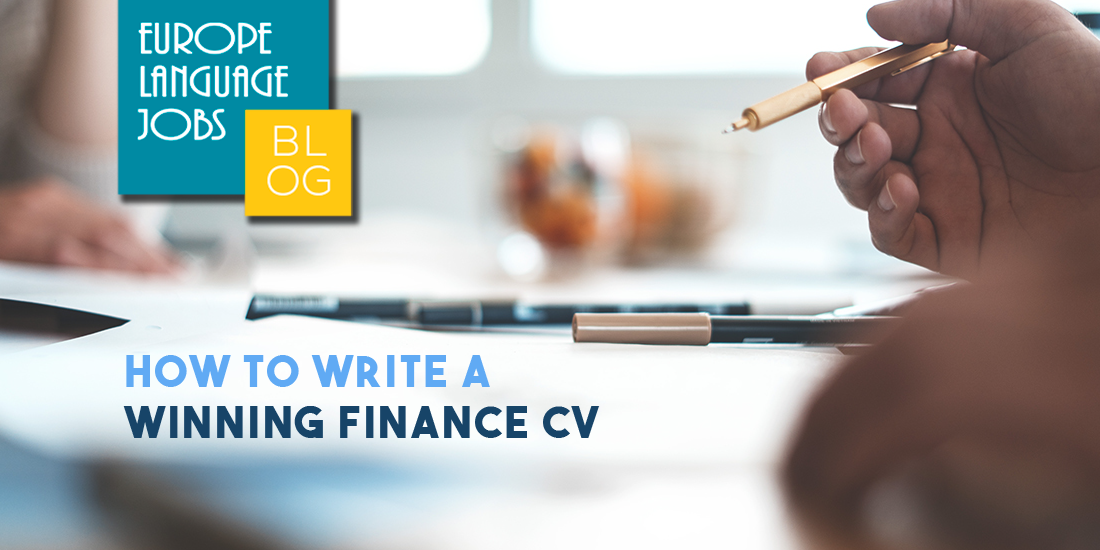 How to write a winning Finance CV
First things first, when it comes to writing a Finance CV, you need to make sure that it is personalised and relevant to the position that you are applying for. With so much competition, recruiters only have around 5-7 seconds to look over your CV. For the recruiters, first impressions count so it's crucial that you follow our guidelines to ensure that your CV creates a winning first impression.
It's important to consider that sometimes the people (or robots) who are reading your CV, may not necessarily be Finance employees. Your CV may be passed between HR teams, Screening employees, Recruitment automation and finally, your potential manager. For this reason, it's important to make sure your Finance qualifications and experience as clear as you can. Make sure that you stick to the prefered structure so that your CV is easy to read for everyone.
Follow our Finance CV advice to get your job search off to a good start!
Country specifics:
As we like to emphasise, different countries have different rules when it comes to CV writing. In order to conduct a successful job search, you must ensure that your Finance CV has been adapted to the country you want to work in. We have a Country-Specific CV Guide that shows you how to structure your CV to different European countries. Be sure to follow this guide to get your CV noticed abroad by the best recruiters and your dream employers in Europe.
Structure
1. Personal Summary
It's important to start your Finance CV off with a powerful and positive personal summary. The purpose of this section is to grab the attention of the recruiter and persuade them to keep on reading.
What you include in this personal summary will depend on your level of experience. This summary determines how you can present yourself to the employer. Even if you are fresh out of University, there are ways that you can present this on your CV to make you stand out from other candidates. You can use this section to signify what exactly you are looking for in your Finance career. Try to include as much valuable information as possible and do your best to really sell yourself!
Personal Summary Example: I have recently graduated from London Business School with a Masters Degree in International Finance. I have practical work experience working with an Accountancy Firm in London and I am looking to secure a job as a Financial Planner. I am looking to apply my practical and academic experience in a fast-paced role.
2. Qualifications
When searching for a job in finance, it's important to mention whether you are Qualified, Newly Qualified or Partly Qualified. This gives the hiring manager or recruiter a clear indication of whether you are the candidate they are looking for.
Depending on the job you are applying for, you may need to list certain qualifications or certifications in order to make it to the next stage of the hiring process. If you fail to mention valuable qualifications and certifications, it could be limiting your chances of getting an interview.
3. Skills
The skills section is one of the most important parts of any CV. During the modern-day recruitment process, it's common for companies to adopt hiring technology. Hiring technology is often used during the initial stage of the hiring process and it is common for them to use automation to shortlist or discard CVs. For this reason, it's crucial that you include the essential keywords and skills throughout your Finance CV.
As a Finance candidate, it's important that your Finance CV demonstrates strong analytical ability and knowledge. There are some essential skills that every Finance candidate should have present on their CV, a selection of these skills are:
Accounting, Analytics, Auditing, Budgeting, Data Processing, Taxation, Reporting, Mathematics, Filing, Data Translation, Numeric, Performance Measuring, Planning, Problem Solving and more.
We highly recommend mentioning any software programs that you have experience using. Some of you may be more advanced than others but it's important to include this information where you can. Within the finance sector, technology (Fintech) is constantly improving and becoming more advanced. Thus, it's important for employers to know your level of proficiency for different Accounting and Finance software such as SAP or Sage and other essential tools such as Excel, Google Sheets and more. Our best advice would be to include both the software program and your level of proficiency within this section. This will help employers to see and understand how much experience and knowledge you already have. It also means that you don't miss out any important information that could make you stand out from the other finance candidates.

For any job, it's important to have a selection of interpersonal skills to prove that you are able to listen and communicate properly with your colleagues and clients. Of course, financial and technical skills are very important when it comes to finding a job in finance, but the company needs to know that you have strong relationship building skills too. As a finance employee, you will be expected to work alongside other areas of the business, providing key advice and support and to assist with any problem-solving. Thus, strong interpersonal keys are somewhat essential for a career in Finance. Since globalisation has
4. Experience
When it comes to your experience, we advise you to use more generic, widely-recognised job titles. As we mentioned, sometimes companies use recruitment technology in their hiring process so it's best to use more generic terms to ensure that your CV passes through the technology successfully.
We also recommend describing the company you have experience working for. For instance, you can state whether they worked a private or public organisation, a large, mid or small company etc. This will help to give the recruiter or hiring manager an insight into your existing experience and whether it's relevant to their company.


5. Education
It's extremely important that you include your education within your CV but be sure to keep it concise. The recruiter is looking for your most recent education so don't waste any room on your CV with insignificant information. The most important piece of information that you need to include is your University or College course and any Financial courses that you have undertaken.
6. Achievements
By providing a section dedicated to Achievements, you can provide the hiring manager or recruiter with some evidence about your performance at University or in your last position. It's always a good idea to include facts and figures to demonstrate your success as a Finance candidate. From reading this section, the recruiter will feel confident that you will perform well in the role they are recruiting for due to your previous achievements and accomplishments. Show yourself off!
CV Length
Just like most sectors, it's best to keep your Finance CV to a 2-page maximum. The information you include should be recent and relevant. This will obviously depend on the length of your Finance career and the level of experience you have under your belt, but be sure to keep the information concise yet valuable. This is why it's crucial to mention keywords, skills, qualifications and certifications throughout your CV. As long as you have listed this valuable information, the recruiter knows how qualified and suitable you are for the role. Save adding any in-depth explanations and paragraphs, stick to a bullet point format.
Demonstrating a Career Change:
If you are looking to join the Finance sector, but most of your experience is in other sectors, our best advice is to make this clear in your personal summary. For example, "Over the past 3 years, I have worked as a Data Analyst for a Marketing team, during this time I have developed some key Analytical and problem-solving skills, I hope to apply these skills in a career in Finance."
We recommend that you identify the similarities between your previous sector and Finance. Make sure that you list all of the transferable skills that you have gained from your previous career to demonstrate to the recruiter or hiring manager that your previous experience is relevant to their position.
All in all, a winning CV plays a significant part in whether you find a job or not. In order to find your dream finance job, make sure you follow our CV guidelines. Recruiters and hiring managers are presented with hundreds of CVs on a daily basis so it's important to make sure your CV meets their expectations when it comes to the structure and content that you include.
Last but not least, make sure you avoid these CV mistakes in order to secure your dream job.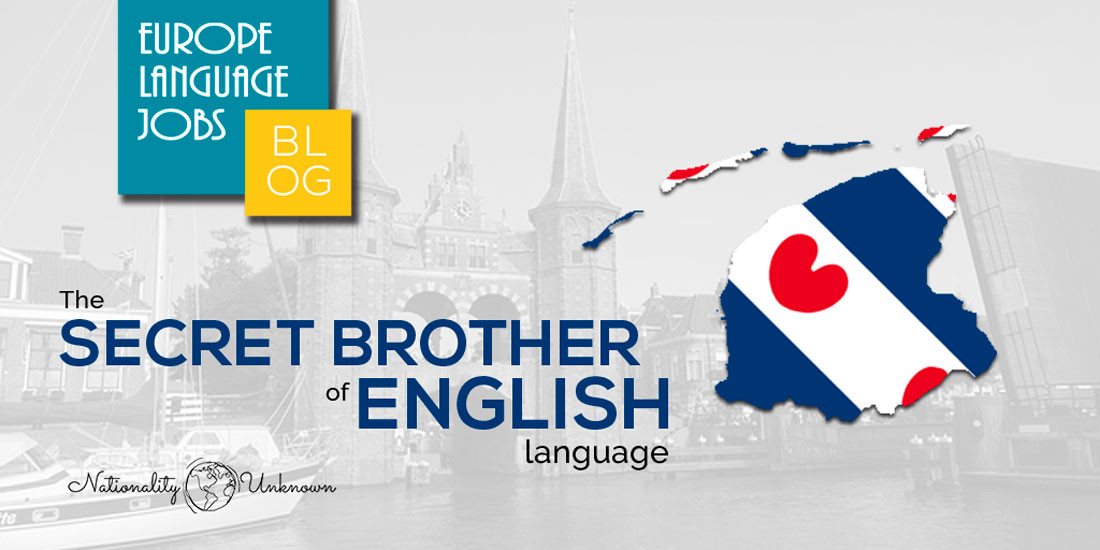 It's not a thing that most of us know, but English language has a brother among Germanic languages that sounds so similar to it. Get to know more about it in this article!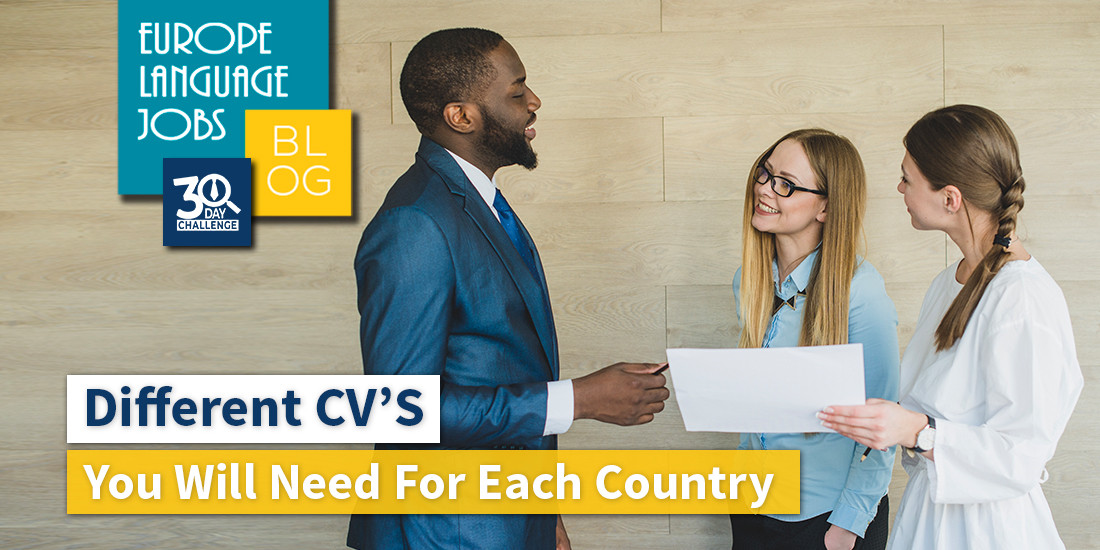 Cool infographics to show you the different CV's you'll need for each country you apply to.