Job offers with languages in Europe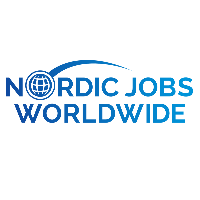 DESCRIPTION
We are currently looking for a customer service employee to beautiful Riga in Latvia for our international client!
Why Riga?
Riga is the capital and largest city of Latvia. The city is called '' Paris of the Baltic Sea '' due to its rich culture. The city was created in the year 1201. If you want to relocate to this amazing city and culture, then it is worth knowing the countryside has an amazing and pristine nature worth exploring.
The city also offers a fantastic culture and beautiful traditions. Our client is a global company with offices in 22 countries and over 30,000 employees. The office in Riga has 500 employees and started in 2001. They offer customer service, sales and technical support through their contact centres. Now our client is looking for a Danish customer service consultant for Riga.
They are looking for an employee who appreciates good quality, who can work in and full-time position and is problem-solving. The Company have many dedicated and service-minded employees who worked together every day on a common goal of providing the best customer service.
Your position:
You will work by telephone, chat and mail. Through these communication portals, you will work towards providing the best service to Danish-speaking customers. They also want you to have Good communication skills in Danish both writing and speech.
· That you are outgoing and happy to be with people.
· That you are interested in learning more about call technology
· That you are willing to relocate to Riga if you live in Denmark.
Other information: the first two weeks will be paid. Working hours - full time, changing working hours, 5 days a week
About us:
Nordic Jobs Worldwide is a professional Nordic recruitment company focused on connecting candidates from Sweden, Finland, Norway, and Denmark with businesses from all over the world.
Nordic Jobs Worldwide is the largest language recruitment agency in the Nordic region, with offices in Oslo, Tallinn, Malaga, Malta, and Lisbon. We match the most exciting jobs with Nordic talent worldwide. We have helped over 3000 people find their dream job with our 300+ partners in over 30 countries.
ARE YOU THE PERFECT CANDIDATE?