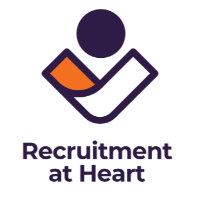 French Customer Operations for Interior Design start-up
DESCRIPTION
Interested in helping an interior start-up grow in France?
Then please read on!
We are a German interiors start-up founded in 2015, combining design and sleep technology with a commitment to sustainability. Since then, we have won over more than 10,000 customers a year with our bedroom furniture. From the design of our furniture, to working closely with our manufacturing partners, to direct sales through our own online shop, we have full control over the entire production process. This means that we can always guarantee a consistent and outstanding level of quality.
We are now expanding our presence in France would love your support.
If you are interested in shaping the French department from scratch, you are our person!
About the role
As Country & Operations Specialist, you manage the daily operations of our activities in the French market, assist the marketing team with content, and help out with translation work. You play a vital role in the development of our international footprint.
You are the first employee of the French team, so there is lots of room for you to shape our company and build your future with us. We are only 20 people in the company, so if you are looking for a place where your strengths are appreciated, we'd love to have you.
Your tasks
Deliver value to customers. Nurture client relationships, seamlessly guiding clients through their journey with us
Help our Logistics team. Forward orders to our logistics partners to ensure an on-time delivery performance
Make Marketing work. Work closely with the marketing and business development teams on strategic and operational projects
Build Partnerships. Provide support in the build-up of local partnerships, such as offline showrooms or online affiliate partners
Copywrite and Translate. Provide support in the translation of marketing materials and general online & offline content
Your qualifications
You bring 1-2 years experience in a customer-centric role
You don't want to be bored at work and enjoy juggling multiple tasks
You love independence and have a high degree of flexibility
You are a native speaker in French and have good English skills
You possess a degree in e-commerce, economics, communication, media sciences or take an interest in this.
We offer
A high degree of responsibility and the opportunity to work on a wide range of topics
A deep insight into how a successful startup works
A nice office in the heart of Berlin
A flexible hybrid set-up with 50% home office
Room for development and growth within your role and the Company
A friendly working atmosphere and flat hierarchies
Good compensation, team events, employee discounts as well as fresh fruit, snacks and drinks
This role is available in a full-time or part-time set-up (at least 30 hours per week)
Please apply so we can give you more info!
ARE YOU THE PERFECT CANDIDATE?
Top countries with French jobs:
Top cities with French jobs: