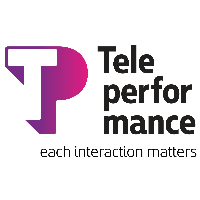 Klantendienst vacatures voor Nederlandstaligen
DESCRIPTION
Vlaamse Klantenservice in Griekenland voor Audi (inclusief verhuispakket)
Are you a cars enthusiast? Grab the chance to join the Audi Customer Service team!
Our collaboration with Audi is getting stronger, creating new job opportunities for Flemish speaking talents in Greece! The successful candidates will provide a first-class customer experience as well as implementing Audi's core values while engaging with customers.
We are dedicated in providing exceptional customer support for Audi's innovative infotainment system. Our company equips newly hired representatives with a complete 5-week training by certified instructors.
What you will do:
Respond to customer inquiries for Audi's innovative infotainment system
Track and follow cases to ensure they closed in an efficient and timely manner
Maintain high customer satisfaction, representing a major brand
Provide and maintain strong, professional relationships with all partners and show empathy at all times
Work towards reaching targets as set out by client statement of work as well as internal targets
Turn every customer into a happy customer!
Exchange ideas and solutions with your colleagues!
Enjoy your time in Greece!
What you will bring:
Fluency in Flemish
Very good communication skills in English
Exceptional communication & soft skills, as well as problem-solving skills
Computer knowledge/tech savviness
Resourceful, able to multitask
Technical background & familiarity with technology
Multi-tasking skills
Customer care experience in will be an advantage
What we offer:
Complete support to help you ease your relocation to Greece (we cover your flight tickets expenses, hotel accommodation, finding an apartment (-all at no cost to you-)
Competitive monthly salary + 2 extra salaries per year
Referral Program: Bring a Friend and get up to €2,000 depending on the language
Private Health Insurance
Numerous benefits and discounts
Full training by certified instructors
Professional growth & development opportunities
Special events as well as community & social responsibility initiatives
Free online Greek language courses
State of the art premises, providing a great working environment with relaxing break areas
Work for a Great Place to Work-Certified Company that fosters diversity
This is a great opportunity to advance your career and work for a multinational company, by developing strong experience and skills, while representing one of the biggest brands worldwide. In addition, you will be a member of a company that fosters diversity, offering equal opportunities to all, regardless of gender, ethnicity, religion, culture or age. For these reasons, we invite you to join our big family of more than 12,000 people from 110+ nationalities.
Thinking about relocating and wondering about cost of living in Greece? Get an idea here:
Greece has enviable history and culture, climate and cuisine – and yet, the cost of living is considered to be among the lowest in Europe, according to Greek authorities and the EURES network. No wonder Greece is a popular destination for tourists and expats alike.
ARE YOU THE PERFECT CANDIDATE?
Top countries with Dutch jobs:
Top cities with Dutch jobs: