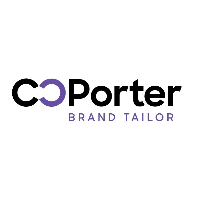 DESCRIPTION
Looking for an exciting career opportunity in Sales? If yes, you have come to the right place!
Who are we?
CCPORTER is a Polish company operating globally. We are based in the vibrant city of Warsaw with operation in 20 countries. We provide professional services for companies in the field of business development, enabling the combination of various outsourcing services.
Why consider a dreamjob with CCPORTER?
With us, you will have the opportunity to develop your sales and language skills and work in an international environment.
We offer flexible forms and places of cooperation. Our company is based in Warsaw but you can join us from the comfort of your home
We deliver a personal computer and headphones to your home.
If you want to become a part of our organisation and grow with us, now we are looking for a person who will join Contact Center Team as a Sales Specialist (i.e., depending on the level of your experience) and work as part of our Contact Center Team to sell and market our products and services to our clients.
Your responsibilities:
Being involved in active selling and promoting company's products by phone to existing customers from Bulgarian market
Being responsible for communication via phone and Email with our existing customers
Confirming orders from the customers and upgrading the value of the order made by our customers
Cooperating closely with Back Office Team in solving incoming inquiries of our clients
REQUIREMENTS
We are looking for:
Passionate, driven individuals to join our vibrant sales team,
Experience of selling in a call center at least 1 year
Excellent command of Bulgarian,
Good English language skills (at least a B2/C1 level),
Excellent influencing and negotiation skills,
Ability to work effectively, collaboratively and flexibly with all colleagues,
A passion for delivering outstanding customer experience.
ARE YOU THE PERFECT CANDIDATE?