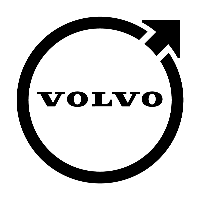 DESCRIPTION
Introduction
Volvo Action Service (VAS) takes care of our Volvo Group customers across Europe whenever one of their vehicles has a problem. Delivering great customer service is at the heart of our operation, as we take a proactive approach to get vehicles back on the road as quickly and smoothly as possible.
This is us, your new colleagues
You will work in a dynamic environment with colleagues from all over the world, where your team is your family away from home. Our diversity makes us stronger, as we speak 21 different languages in order to support our customers.
We are a 24/7 operation and our department is spread over three European sites – Ghent (Belgium), Rugby (UK) and Bucharest (Romania), as well as our team in Johannesburg (South Africa). Everyone shares a passion for giving the customer the best experience possible and solving any problems that might arise.
This is the job
Our multi-lingual advisors utilise their language skills to support customers with international breakdowns. It doesn't matter where they are in Europe, we take full ownership of the breakdown and give our customers a peace of mind.
Communication is key. We are in regular dialogue with the dealer doing the repair and updating the customer with progress.
A creative and proactive approach to problem solving ensures our customers are well supported. When things aren't going smoothly, we think outside the box.
Teamwork and collaboration are the foundations of our business
REQUIREMENTS
Are you the one?
You are customer focused, always striving for the best possible service and solution for our customers.
You are a confident communicator, adapting your style to each customer to make sure they feel heard and supported.
You go the extra mile, solving problems with a proactive and creative mindset.
You like working in a team, supporting and lifting each other up.
You are keen to keep learning and developing your skills.
You are open to working in shifts, just like your colleagues, to provide round-the-clock service to our clients.
You are fluent (written and verbal) in English, French and Italian
ARE YOU THE PERFECT CANDIDATE?