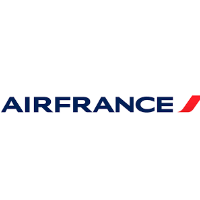 Italian Consultant - Luxury Brand
DESCRIPTION
At BlueLink International CZ, we believe in the value of relationships and the power of culture and emotion to create a link between people. Our team members consistently display an attitude of excellence and the ability to think like a customer. For BlueLink, the human being is always at the heart of relationships.
Our scope is the luxury and airline industries, and our mission is to help customers to have an enjoyable experience.
About the job:
As a Brand Ambassador, you will have one of the most important roles in our company. You ensure that every Client is treated according to the company promise. You will strive to discover your Clients and their every need, and to guide them across the Brand.
If you are a person who enjoys working in an exciting international environment, this is the perfect opportunity for individuals with a luxury and fashion sensibility to develop a career in the one of the most famous brands in the world.
Your main responsibilities will be:
• Welcome every Client and provide the best Client experience over the phone & through written medias
• Deliver TOP quality service for VIP customers
• Advise Clients across the Brand and all product categories
• Engage with Clients to develop long-term relationships, leveraging different clientele tools, in order to foster Brand loyalty
• Perform as a team-player, participate in all activities contributing to the overall objectives of the Client Service
• Learn and master Brand and product knowledge
• Follow the company's policies and procedures
What are the requirements?
• We are looking for multilingual people mastering English (B2) and Italian (C1)
• Previous experience in the Luxury Retail/Hospitality industry or customer service is a plus
• Your empathy, your elegance and your generosity do wonders to offer a unique and memorable experience to each client
• Passion for the luxury universe
• This position also requires great familiarity with IT tools
What can we offer?
• Travel fund: up to 12 000 CZK per year to spend on airplane tickets for you and your family
• Cafeteria benefit system: up to 6 000 CZK per year to spend on leisure time
• Meal tickets in the value of 100 CZK per working day
• Discounted air tickets with Air France (up to 90% discount)
• 3 extra free days off - together 23 days (applied on yearly basis)
• Private medical support ulekare.cz for you and your relatives
• Offices located in the center of Prague, friendly and multicultural environment
Share with us your CV in English and start your journey in the Luxury world!
SKILLS
ARE YOU THE PERFECT CANDIDATE?
Top countries with Italian jobs:
Top cities with Italian jobs: