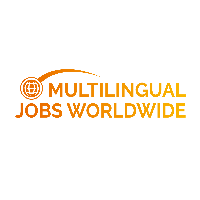 Italian Speaking Customer Care Agent - Sunny Greece
DESCRIPTION
Do you speak Italian and want to have international experience within customer service?
Then we have a golden opportunity for you!
Our multicultural client is searching for Italian speakers, that want to work within customer service. We are looking for driven and service-minded candidates that want to jumpstart their careers. With a modern office that is located in the central part of Athens, our client offers both work experience and cultural experience in the charming capital city!
Athens is a city that is brimming with interesting phenomena. As one of the world's biggest tourist locations, Athens is filled with cultural experiences, no matter where you are! No matter if you want to enjoy new types of foods or wander around cultural areas such as Akropolis and Dionysuis' theatre. With a beach with crystal clear water and enormous sand areas? This is easily accessible for all.
Sounds interesting?
About the role:
Our client is an expert in cooperation between people, this gives them an edge over their competition in delivering great customer service at all areas. They are a strategic partner for many well-known brands and are focused specifically on Customer service and Technical support.
As a customer service agent your role, is together with a team, to handle customer problems with empathy.
Your role will be in Italian, but you must be able to communicate in English fluently.
The role handles service through multiple channels such as Phone, Email and Chat.
It's essential that all customer service agents create and maintain solid customer relations through expert handling of all questions and worries of the customer. This role also involves data entry and use of software.
REQUIREMENTS
JOB REQUIREMENTS
Italian Speaker C2 and a conversational command of English
Politeness, courtesy and good communication skills.
Time management and multitasking abilities.
Ability to work in groups.
Flexibility in working hours and the ability to work in shifts.
Software skills.
ARE YOU THE PERFECT CANDIDATE?
Top countries with Italian jobs:
Top cities with Italian jobs: